Seawings offers Heritage Tour to help visitors experience Dubai
Dubai/IBNS: Seawings, which is a fusion of scenic aerial sightseeing and cultural exploration on the ground, is offering the signature and Dubai Heritage Tour.
The Dubai Signature Tour gives the guests a chance to experience all the iconic landmarks – Burj Al Arab, Palm Jumeirah, Burj Khalifa, Dubai Frame and Ain Dubai from 1500 feet above the sea level.
The Heritage Tour is an intimate and authentic private city tour, revealing the lesser known highlights of history and the unforgettable views of this city in the desert.
One can experience the following activities in this tour with an experienced Seawings guide.
Guided private tour of Old Dubai's Spice and Gold Souk
The journey starts off with a car transfer to the Spice and Gold Souk. Upon arrival, the private guide takes you through the by lanes narrating the fascinating history of the place, trade and other details. One can shop around for the famous Arabian spices, take a walk around Gold Souk and see some interesting items such as the World's largest and heaviest gold ring. All through the journey, the experienced guide shares anecdotes about the city's past and takes you around the historic Women's Museum in the area. Focused on important women in the UAE, this museum covers a wide range of historical & cultural elements.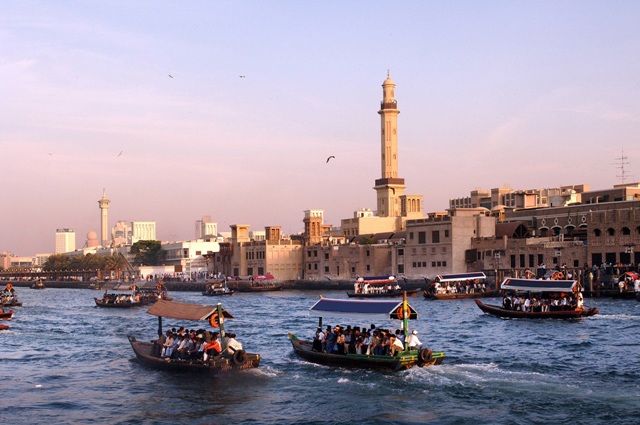 Private Abra ride across Dubai Creek
The guests get to experience an amazing private traditional Abra boat ride within the historic district from Spice and Gold Souk to Bur Dubai. It is a short ride across the creek on a traditional wooden boat, which is a daily mode of transport for local commuters and used by around 15-20 million passengers each year. The journey starts from Gold Souk and the guests get dropped at Bastakiya, after which they can experience the well-known textile souk and the art galleries before heading to Dubai Museum.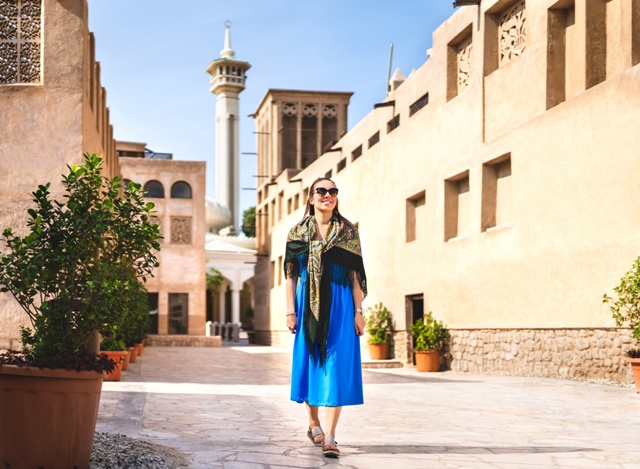 Entry to Dubai Museum
Dubai Museum is the main museum in Dubai, United Arab Emirates. It is located in the Al Fahidi Fort, built in 1787 and is the oldest existing building in Dubai. The museum was opened by the Ruler of Dubai in 1971, with the aim of presenting the traditional way of life in the Emirate of Dubai. Access to the museum with your experienced private guide sharing interesting information as you explore, is a part of Seawings' Heritage Tour.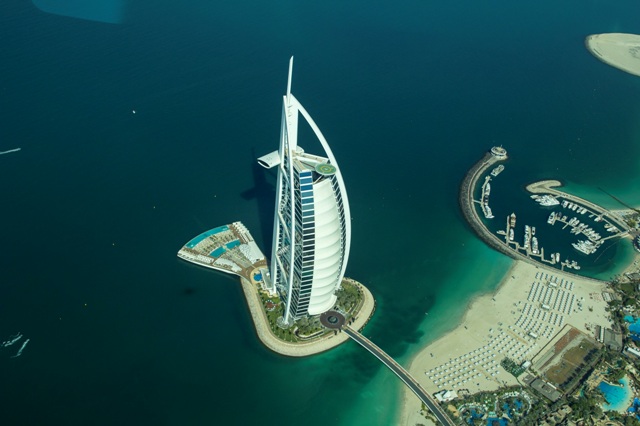 A traditional Arabic lunch at Al Bastakiya
Post the exploration of the museum, the guests are taken for a traditional meal to Arabian Tea House. Arabian Tea House Restaurant & Café located in the Bastakiya area is an eccentric mix of the traditional and the modern. Located in a traditional wind tower house, right in the heart of Dubai, just stepping into the café takes you back to the past – a time in the past which was more relaxed, informal and which reflects the original cultural heritage of United Arab Emirates.