SevenJackpots compare Indias most popular online casino, we love online gambling and are here to help Indian gamblers find the best casino sites with fastest withdrawal options.
Ads
Indian Women shine in Indonesia at the Asian Kettlebell Competition 2018
Kolkata, Aug 1 (IBNS): Representing India for the 3rd time after Malaysia and Singapore, Gunjan Ahalani, Binita Bhutoria and Yogita Sureka, part of Team CoreFit from Kolkata, India, gave top performances at the Asian Kettlebell Competition 2018 and brought home top rankings and numbers.
The team has been coached by International Kettlebell Athlete and Master Coach, Samrat Sen.
Gunjan Ahalani achieved Rank 1 in Double 12kg Biathlon; she secured 90 Jerks and 143 snatches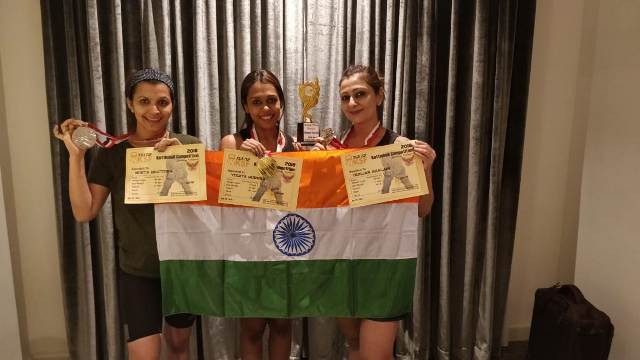 Yogita Sureka achieved Rank 1 and Best female snatcher with 12kg Snatch with 151 reps.
Binita Bhutoria achieved Rank 2 with Double 16kg bells with 33 reps (First Indian lady to lift double 16 on international stage)
The Asian Kettlebell Championship was hosted and organised by Federation of Kettlebell Sports Indonesia, this competition was part of the World Kettlebell Sport Federation league of tournaments.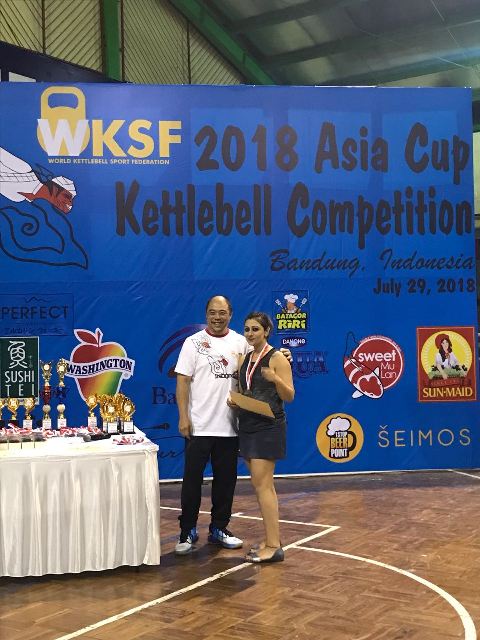 A total of 6 countries participated in the competition among which were Indonesia, Taiwan, India, Malaysia, China and Singapore. The comp saw a total number of about 50 lifters take the stage.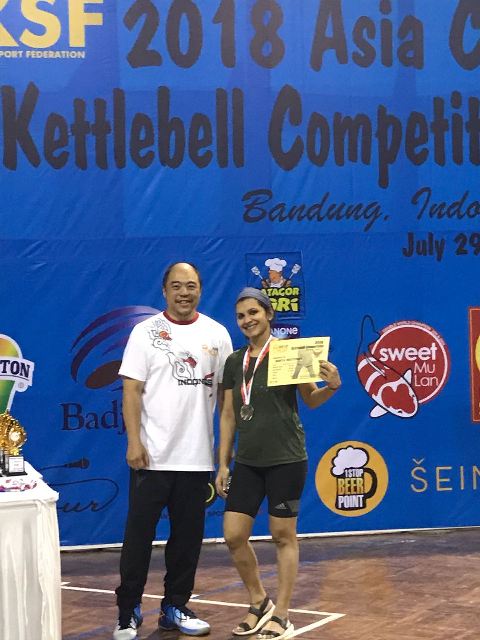 The sport is currently growing in West Bengal and all over India, with athletes from all walks of life coming forward and trying this challenging Russian sport.