Bridge Competition
Unfancied Team Burzen lead the field on the first day of All India Shree Cement Bridge Championship
Kolkata/IBNS: Unfancied Team Burzen represented by Sourendra Coomar Dutt, Manas Mukherjee, Dibyendu Shee, Subir Mazumder, Showmik Das and Kajal Das, displaying fine acumen, led the field with 75.92 victory points at the end of the fifth round on the inaugural day of the All India Shree Cement Bridge Tournament being held at the Biswa Bangla Convention Centre here Thursday.
Team Burzen are followed by two other lesser known teams Hope & Prey and Mohota, who collected 74.14 VPs and 73.73 VPs respectively.
HIDCO Chairman Debasish Sen inaugurated the prestigious event in presence of Bridge Federation Of India Vice President Anand K Samant and West Bengal Bridge Association Secretary Debasish Ray.
The four-day category one tournament being organised by Corporate Bridge Association of India with a total prize money of rupees five lacs is the first category one Tournament in the country which is being competed in person.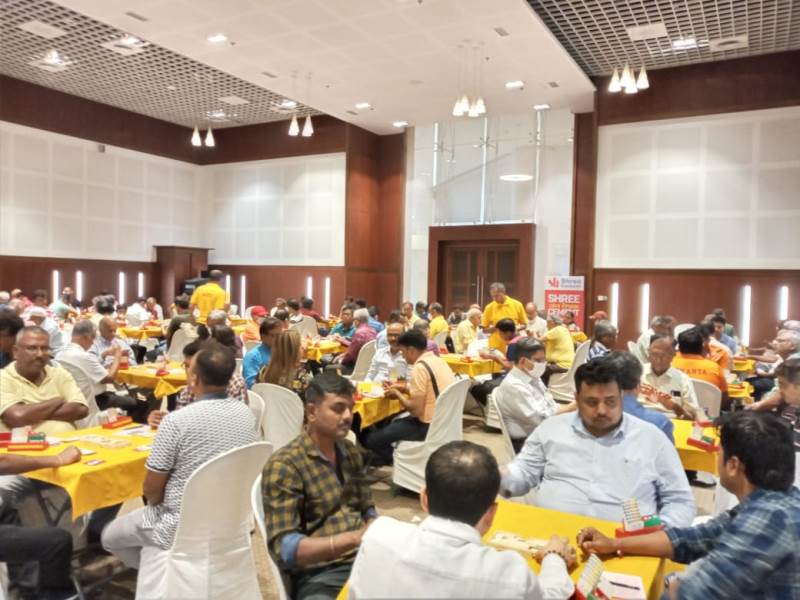 While unfancied teams ruled the roost till the end of the fifth round, favourite Formidables with all India internationals, reigning champions Shree Cement are yet to live up to the expectations.
More than 300 players, both men and women from different states of the country representing fifty five teams from India and two teams from Bangladesh, are participating in this meet which is being held on a league cum knock-out basis.
After eight rounds of league matches, top sixteen teams would qualify for the one-quarter finals. Competition for Pairs event will begin tomorrow along with the ongoing team event.