Virat Kohli
Image credit: UNI
Indian skipper Virat Kohli fumes at Pakistani journalist at post-match presser
Dubai/UNI: India skipper Virat Kohli on Sunday fumed at a Pakistan journalist when he asked him if he would drop Rohit Sharma in the next game after his golden duck.
"That is a very brave question. What do you think, sir. I played the team which I thought was the best. What is your opinion? Will you drop Rohit Sharma from T20 Internationals? You know what he did in the last game that he played."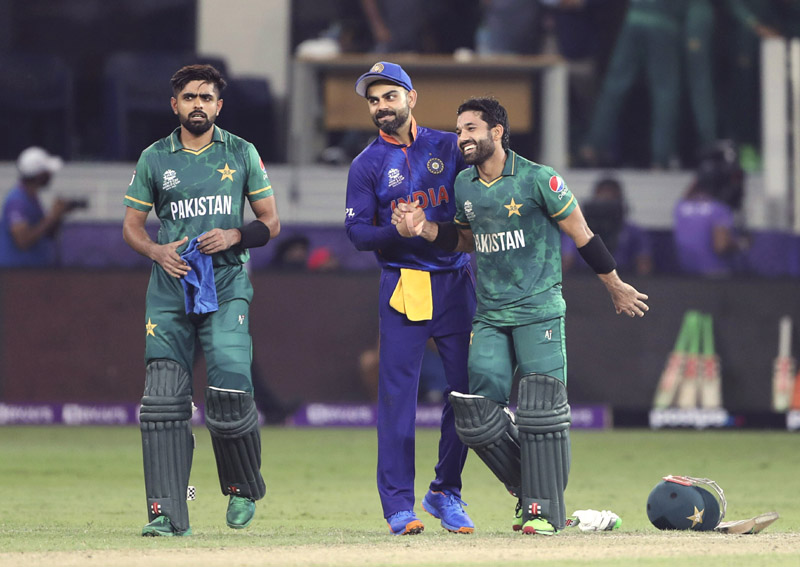 "Unbelievable. If you want controversy you please tell me before so that I can answer accordingly," Kohli added at the post-match press conference.
Earlier, Pakistan broke the jinx to beat India in their sixth encounter at the ICC T20 World Cup. They comfortably chased the 152 runs target set by India, with both Babar Azam and Mohammad Rizwan scoring unbeaten half centuries.
Opting to bowl, Pakistan restricted India to 151 for 7 with the fiery spell of Shaheen Afridi who took three wickets.