Pankaj Advani
During pandemic my hunger to win only enhanced: India's No 1 cueist Pankaj Advani
IBNS catches up with ace cueist Pankaj Advani to retrace his steps in the world of cue sports and understand his outlook to covid induced challenges in that domain.
How did you find your passion for billiards and snooker?
In school, I was exposed to sports like basketball, badminton, cricket, and table tennis which required physical fitness but when I got introduced to cue sport in '96 through Shree (Pankaj Advani's elder brother), the feeling was entirely different.
I used to call Shree to the 'Super Club' where I wasn't allowed to play initially, as I was very short and underage, so I spent time observing the technique, stands and the grip of players which soon made me try the sport out.
The first time I put my hands on the table and held a cue and struck the ball, it went inside the pocket and that is exactly how my journey began in the world of cue sports.
What has been your most unforgettable achievement?
As they say, your first love is always special. For me, the memory of winning my first world title on October 25, 2003, in China will always be special. Next week will mark 18 years since my win and I fondly remember that as it was Diwali and my family, coach and the club members were bursting crackers to celebrate the victory.
After winning over 20 world titles, what still keeps you going?
I love playing my competitive sports and my love for my nation. Winning for India gives me immense joy and playing billiards and snooker transports me to another world. Even during the pandemic, my hunger to win only enhanced.
What were the challenges you faced during the COVID-19 induced lockdown, and how did you keep yourself motivated?
In the first few months, I wasn't even thinking about the sport because everyone's health and safety were of paramount importance back then.
After the imposition of the second lockdown, I realized that patience is one thing that'll take you forward, as you don't become a champion overnight. I would go for a walk and keep my mind stimulated by playing some online games, helping out a little bit in the household as there was no domestic aid available. Personally, I became a better human being but of course professionally we've all suffered.
For youngsters, it was difficult to come to terms with one-and-a-half years of doing nothing and not knowing when the competitions might resume.
Did the pandemic induced break impact the quality of your performance?
This is a game of muscle memories and it'll take a long time for us to gain the original rhythm. The quality of the game isn't going to be as high as it was for a while. The reason why I won in Doha was that I relied on my experience and temperament, and the courtesy of my elder brother Shree Advani, a sports psychologist.
How important was the role of your brother in your formative years?
Shree's contribution has been immense in my success, as he's come to my aid often when I had low motivation and helped me get over the anxiety in crunch situations. He has also been instrumental in my consistency as a player.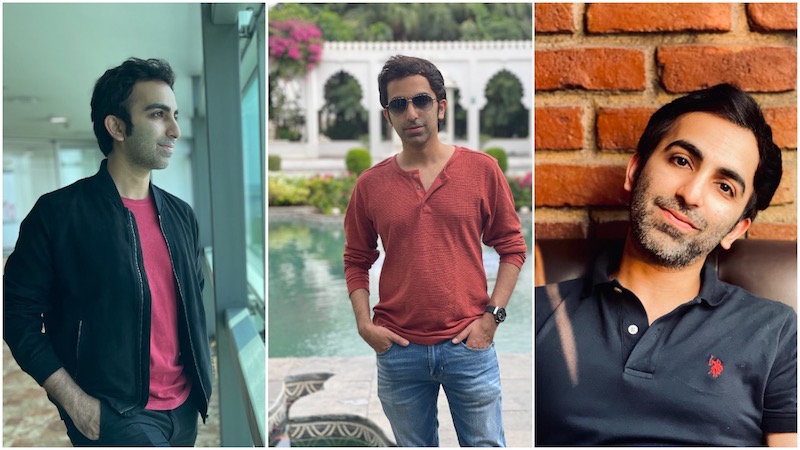 What do you find most challenging in cue sports?
Somebody once asked me the difference between films and sports and I said in sports you have only one take. If you get a film shot wrong that can be corrected and redone, but in sports, once you lose out on an opportunity it can't be redone.
But that does not mean that you never get an opportunity to perform in a tournament again, although you have to start from scratch.
What are the special preparations you make for a big game?
Everyone has nerves ahead of big games or matchups that is why I try to enjoy them. Instead of trying to run away from the occasion, I try to accept it for what it is.
The pressure can be enjoyed too. I've developed this mentality over the years through experiences, and my brother's help. Shree could break down moments when I went wrong and knew how to improve me.
Images: Advani publicists