Mt. Everest
40-year old West Bengal school teacher leaves to climb Mt. Everest
Kolkata: Forty-year-old Rumpa Das is one of the many school teachers in West Bengal who apart from teaching also look after their family. But what makes Rumpa, a teacher in Coopers' Colony High School at Ranaghat under Nadia district of West Bengal, an exception is her passion for high adventure in the real sense of the term after fulfilling professional and family commitments .
To fulfill her long cherished dream of reaching the top of the world's highest mountain Rumpa has left here Tuesday night for Nepal via Kathmandu. She will then join her group at Solo Khumbu base camp at about 16,0000 feet from where the real climbing for the summit of Mt. Everest begins.
Rumpa's venture has been organised by Mountaineers' Association of Krishnanagar (MAK) in the same district where she lives with her husband and other in-laws. MAK is the first civilian mountaineering club in the state to place two of its members on Top of Everest in 2010.
Asked why Mt. Everest, which has been climbed by so many people including climbers with various types of handicap, Rumpa told IBNS, "It has been my cherished dream since the time I first joined this fine sport. Like many of my predecessors I also want to be on the top of Everest as it is the highest point in the world."
Rumpa informed that going for Mt. Everest is not a sudden decision . She was preparing for quite some time under the guidance of veteran mountaineer Basanta Singha Roy who had earlier climbed quite a few mountains of more than 8000 metre heights, including the Everest. Rumpa has completed her basic and advance mountaineering training with distinction and was adjudged best among all the trainees during her advance training at Nehru Institute of Mountaineering at UttarKashi, Uttarakhand.
Training apart, Rumpa has taken part in a number of expeditions in Himalaya. Besides Black Peak, Stok Kangri and Devachan where she reached the top, she also participated in expeditions to Changabang, Trishul I and Sasher Kangri IV.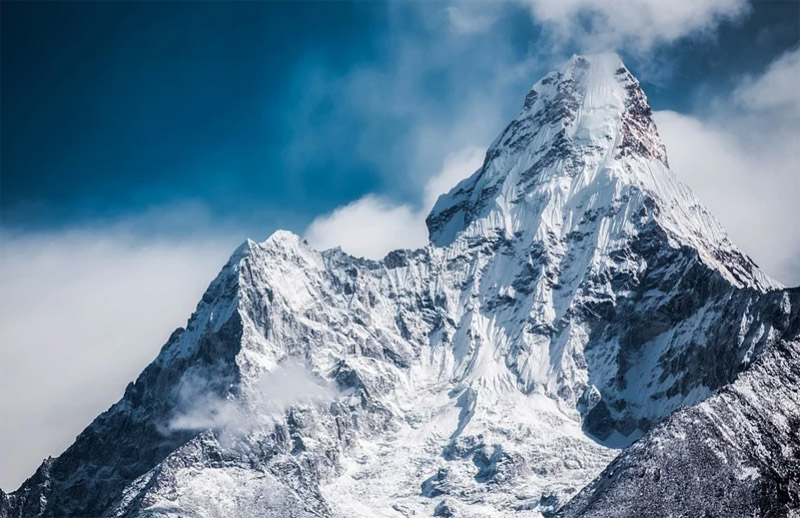 Rumpa said it was in 2012 when the mountain bug bit her after a trek to Sandakphu along with her husband Suman Basu who continues to inspire her in all her Himalayan ventures thereafter. She also accomplished a number of high altitude treks, including Roopkund, Amarnath, Kalpeswar to Rudranath, Hampta Pass, Kanakata Pass, Vasuki Tal and Guecha-la(Nepal).
Rumpa informed that the venture would take about 50 to 60 days time and will cost around INR 24 lakhs.Rumpa intimated that she is facing quite a bit of shortfall in her budget for this proposition. She has applied to the state government and hoped to receive the grant. Youth Services Department usually provides grant to the climbers attempting Mt. Everest for the first time. She specially thanked MAK , Basanta Sir and her family members, particularly husband Suman but for whose help and inspiration this venture would not have been possible, Tumpsa added
Asked how confident she is about achieving her target, Rumpa said: "I have prepared myself well for this expedition. I am very hopeful of making it to the top. I hope the weather remains good and no untoward incidents happen this time."
Earlier in 2014 attempts on Mt Everest from the Nepal side were cancelled after a number of Sherpas preparing the route died in an avalanche following the collapse of seracs in Western spur of Mt. Everest. Next year (2015) the expeditions attempting the peak from Nepal had to be abandoned following an earthquake in Nepal which also resulted in the death of a number of climbers beside huge devastation at the base camp in Khumbu IceFall.
Commenting on her Everest venture, mentor Basanta Singha Roy said: "Rumpa is very fit in altitude and has been preparing herself well for this venture. With all other elements remaining all right, I am pretty hopeful that she will be able to reach her goal ".