Spiderman-No Way Home
SVF brings earliest Spiderman-No Way Home first day's first show in Bengal
Kolkata/IBNS: 'Spiderman-No Way Home' is hitting the theatres in India on Thursday, a day before its worldwide release.
SVF has decided to hold the first day's first show of the film at 6 am at SVF and Udayan Cinemas, the earliest show in West Bengal.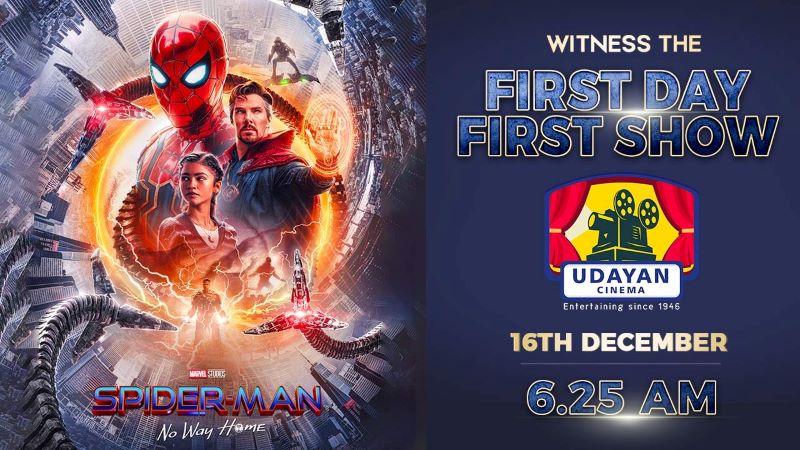 Apart from Tom Holland's Spiderman and Benedict Cumberbatch as Doctor Strange, No Way Home brings some supervillains from the previous Spider-Man movies like Willem Dafoe as Green Goblin, Alfred Molina as Doctor Octopus, and Jamie Foxx as Electro.
Considering the kind of hype Marvel Cinematic Universe have delivered after 'Avengers - Endgame', this film is aiming to score big in the box office.