Read our ultimate guide to find the best Indian online casino 2020! We help Indian players choose top online casinos based on several criterial such as withdraw options, promotions and selection of casino games!
Ads
Indian bilingual film Moothon premieres at TIFF 2019
Toronto, Sep 12 (IBNS): Writer-director Geetu Mohandas' Moothon (The Elder One) had its world premiere at the TIFF 2019 Wednesday evening at the Winter Garden Theatre in Toronto.
The film's cast, which includes Nivin Pauly, Sobhita Dhulipala, Shashank Arora, Melissa Raju Thomas, Roshan Matthew, among others attended the premiere.
The story of the film revolves round two brothers from the island of Lakshwadeep. While the elder one Akbar left for Mumbai a while back, his 14-year-old brother Mulla, with only a phone number, leaves his home town in the search for his sibling in the metropolitan Mumbai.
Geetu Mohandas told journalists: "I always wanted to take my films to a wider audience and this is big. Moothon is a film I shot with complete honesty. So much hard work and preparations went into the making of this film. I must appreciate the efforts of Geetu Mohandas, who is the director of Moothon and the production team that includes Anurag Kashyap and of course the technical team lead by the phenomenal Rajeev Ravi.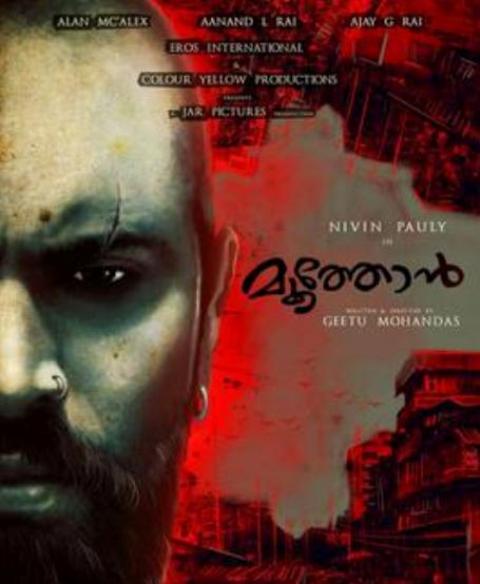 "This is a movie that will surely excite the audience when it releases worldwide," said Geetu.
Moothon is a bilingual crime film written and directed by Geetu Mohandas, and jointly produced by Anurag Kashyap, Ajay G. Rai and Alan McAlex.
Anurag Kashyap wrote the dialogues in Hindi. The film stars Nivin Pauly, Sobhita Dhulipala and Shashank Arora.
(Reporting by Asha Bajaj)