Read our ultimate guide to find the best Indian online casino 2020! We help Indian players choose top online casinos based on several criterial such as withdraw options, promotions and selection of casino games!
Ads
Film Lionheart by Genevieve Nnaji premieres in TIFF 2018
Toronto, Sept 9 (IBNS) The film Lionheart, directed by Nollywood (Nigeria) actress Genevieve Nnaji, was premiered on Saturday at the TIFF Bell Light Box during the Toronto International Film Festival 2018 (TIFF 2018).
Genevieve Nnaji was present during the permiere of the film yesterday.
Nkem Owoh, who plays the role of her uncle Godswill, was also present during the premiere of the film. Present during the premier was also Pete Edochie.
Nanji also is one of the casts of Lionhead. The other actors of the film are Nkem Owoh, Pete Edochie, Onyeka Onwenu, Kanayo O. Kanayo, Kalu Ikeagwu, Peter "Mr. P" Okoye and more.
Netflix reportedly has acquired world rights to Nigerian actress and producer Genevieve Nnaji's movie Lionheart, prior to its Toronto premiere Saturday, marking the first Netflix original film from Nigeria.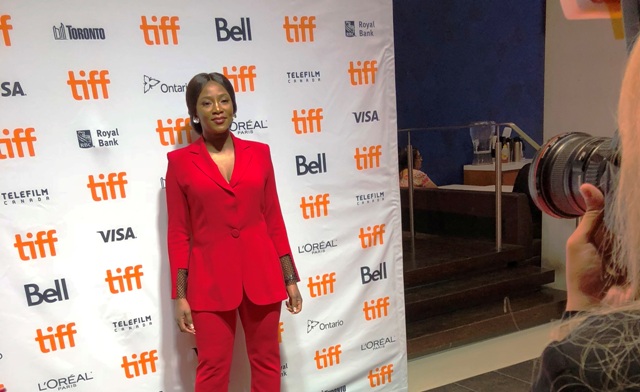 Nnaji plays Adaeze, an executive in her father's bus company, Lionheart Transport.
Many a times Adaeze has proven her worth to make a profit and to manage the most heated situations. But when her father (stalwart star Pete Edochie) falls ill, both she and her rival are passed over in favour of Adaeze's uncle Godswill (Nkem Owoh) who lights up the screen with his comic presence).
(Reporting by Asha Bajaj)
Images: Genevieve Nnaji /Genevieve Nnaji with Nkem Owoh
Film Lionheart by Genevieve Nnaji premieres in TIFF 2018
India Blooms News Service
Post your comment: