Tollywood filmmaker Birsa scares with supernatural thriller
Kolkata, July 5 (IBNS): Recently Tollywood seems to be obsessed with ghosts and yet another film on the supernatural by filmmaker Birsa Dasgupta adds a chilling feather to Tolly-hat.
The premiere of Birsa Dasgupta's new film 'Golpo Holeo Sotyi' was held at Inox in the South City Mall in Kolkata on Thursday. The film is a remake of the Tamil film 'Pizza'.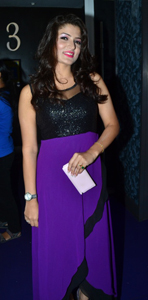 The film has Soham Chakrabarty and Mimi Chakrabarty as the leading actors. When asked Soham about this 'bhoot' (ghost) obsession, he said "I was quite excited on doing my first bhoot film, it was a good experience."
The film has been produced by Shree Venkatesh Films while the story is by Karthik Subbaraj. The music director being Indraadip Das Gupta , the songs are soothing to the ears.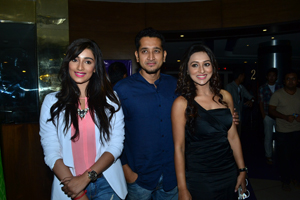 'Golpo Holeo Sotyyi' tries to establish itself with a quite predictable story which may turn out to be a cup of horror to many thriller lovers.
The premiere was attended by many popular Tollywood celebs, including actor and actresses like Rachna Banerjee, Jisu Sen Gupta, his wife Nilanjana, Arjun Chakrabarty , Rimjhim et al.
This being Soham and Mimi's third film together Soham commented, "Mimi is a wonderful actress to work with. I hope the audience would receive us well."
(Reporting by Shubhashree Hom, image by Avishek Mitra)