Anjan Dutt
Image Credit: IBNS File
One detective film every year best to preserve value of iconic characters: Anjan Dutt
Filmmaker-actor-singer Anjan Dutt's upcoming detective Bengali film Revolver Rohoshyo, which is based on a story of his own book Danny Detective INC, is slated for Feb 3 release. With a focus on the detective film, IBNS correspondent Souvik Ghosh catches up with Dutt on an evening of the receding winter in Kolkata. Excerpts...
Q. Was it your conscious approach to write a book (Danny Detective Inc.) and then make a web series and film on it?
A. Yes. I wanted to write the book first because I felt the need to make contemporary detective stories. So I wrote those stories for people to read. I wanted to change the detective genre in literature and then test out whether it was working. After the book worked out, we started the franchise based on the sixth story of the book with a hope to make one film every year.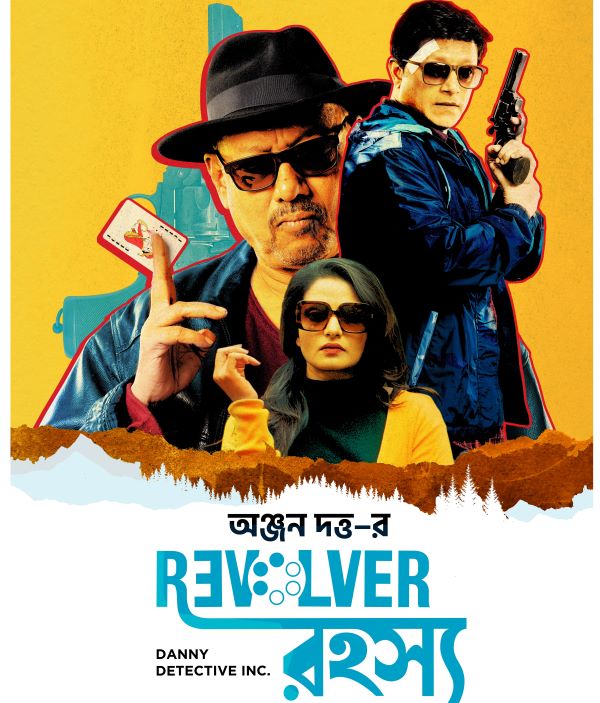 Q. You have introduced some unconventional traits in Bengali detectives like love and romance. Is this the result of your own view of a detective character?
A. Yes. I always questioned myself as to why detective stories are for kids. Rather, detective stories, which deal with scandal, corruption, violence, murder, sex, are actually meant for adults. I always wondered why a detective doesn't fall in love? All these questions came to my mind as a lover of detective fiction.
Q. You are on a working spree with Suprobhat Das. What made you choose him in so many films?
A. His good acting. He is an extremely skillful actor who is yet to have a persona. I had cast Abir (Abir Chatterjee, actor) as Byomkesh when he too had no persona back then. I felt this is the perfect time to cast Suprovat in this character before he gets popular.
Q. What more new things have you explored in this film or the book on which it is based?
A. I haven't read any other detective stories which had ghosts and spirits. I have been able to mix detective with ghosts and spirits. Moreover, I have introduced wit in my story. I feel wit is somehow missing in serious detective fiction. By wit, I don't mean comedy but intelligent, clever and smart wit.
Q. Why did you choose hills again as the shooting location?
A. Darjeeling is shown a bit in this story. We shot in the rain. Rain has been there throughout. We wanted to show a non-touristic Darjeeling in this film. Apart from that, the main clue in this story is present in Darjeeling which compelled us to choose this hill station.
Q. How did you feel directing your own detective story?
A. One needs objectivity to direct his/her own story. Directing our own story doesn't give us (filmmakers) the liberty to do whatever we feel like. More than passion, deep thinking is key in a detective story.
Q. Are we excessively dependent on Feluda and Byomkesh when it comes to detective films?
A. Yes, yes... It is right actually. There are several other detective stories. One detective film per year is best to preserve the iconic value of the brand. Less number of films per year is better in order to preserve the value of the iconic characters.
Q. Is OTT a desirable platform for you to tell detective stories?
A. Detective stories on OTT are far more darker because of longer duration than cinema. OTT allows us to explore many other aspects while the script has to be tight, thrilling, gripping, community viewing in films. In terms of writing and making, OTT and films are two different things.