Dev
PIB
Panaji: Bengali movie superstar Dev appeared on the red carpet of the 53rd International Film Festival of India (IFFI).
A total of 20 non-feature films and 25 feature films, including S.S. Rajamouli's RRR and Dev-starrer Bengali film Tonic, are currently being screened at the festival which is taking place in Goa.
The festival is being held from Nov 20 to 28.
The Indian Panorama was introduced in 1978 as part of the IFFI umbrella to promote Indian Films along with India's rich culture and heritage with the help of cinematic art.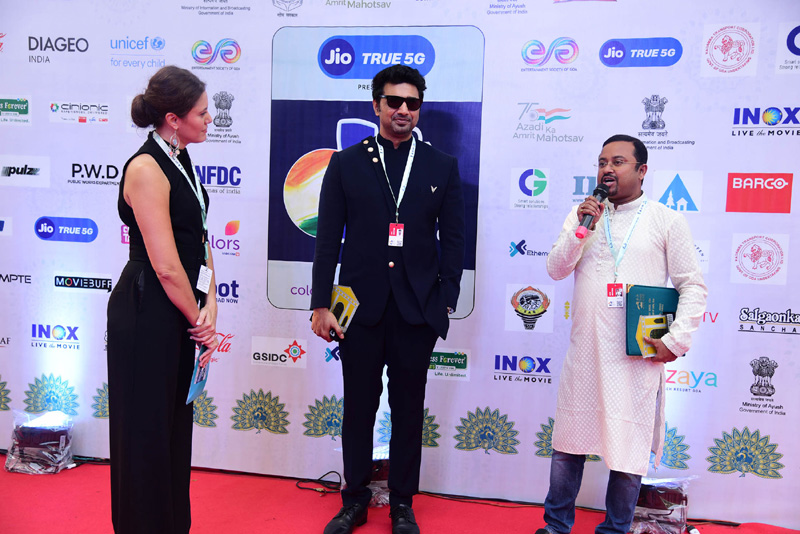 Tonic is a 2021 Indian Bengali-language family drama film directed by Avijit Sen in his directorial debut, produced by Atanu Raychaudhuri and distributed by Bengal Talkies. The film revolves around an elderly couple, portrayed by Paran Bandopadhyay and Shakuntala Barua, who get to enjoy a fresh lease of life through their tourist guide Tonic (Dev).