Kuler Achaar
Image Credit: Avishek Mitra/IBNS
Prosenjit Chatterjee, Abir Chatterjee, others attend Kuler Achaar premiere
Kolkata/IBNS: Tollywood superstar Prosenjit Chatterjee, popular actor Abir Chatterjee were among the stars who attended the premiere of Bengali film Kuler Achaar here Friday.
The film, which deals with a social issue, stars Vikram Chatterjee, Madhumita Sarcar, veterans Indrani Halder and Sujan Mukhopadhyay in the lead.
The film tells a story revolving around the willingness of a lady to keep her maiden surname and the comedic yet poignant complexities that revolve around the idea.
Vikram plays the role of Pritam, who is the supportive and liberal husband of Mithi (played by Madhumita), in the film directed by Sudeep Das and produced by SVF.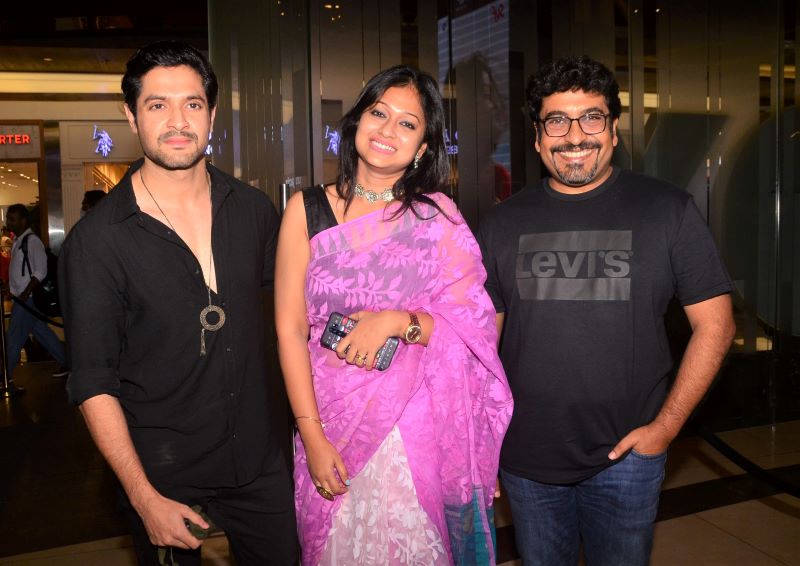 Wishing good luck to the cast, Prosenjit Chatterjee says, "I think people will love the film. The audience is accepting the films based on contemporary issues... Sudeep always thinks of making films based on a contemporary subject."
"The issue of the film is very relevant. Best wishes to the entire team," said Abir talking to the media.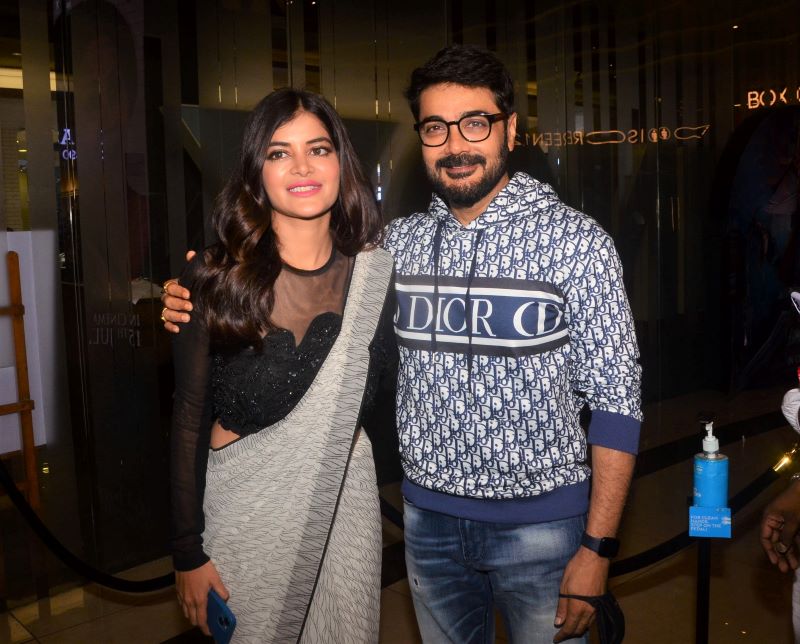 Among other attendees were actors Sauraseni Maitra, Anirban Chakrabarti, Oindrila Sen, Bidipta Chakraborty, Solanki Roy.
Speaking on the social cause on which the film is based, Maitra tells India Blooms, "The fact we are still talking about these issues in 2022 itself makes the film so relevant and important even today."
(Images by Avishek Mitra/IBNS)