Soumitra Chattarjee
Soumitra Chatterjee is the most sensitive and handsome man I have worked with in Tollywood industry: Rituparna Sengupta 
Kolkata: Tollywood actor Rituparna Sengupta paid homage to veteran actor Soumitra Chatterjee who died in Kolkata on Sunday and described him as the most handsome and sensitive person he has worked with in the Bengali film industry.
She told UNI, "Since my second film, I started acting with him. I can't even remember the number of films I have with him in my 25-year career. The tall, the gallant, the courageous, the most sensitive, the most handsome man I've ever seen in this industry. He's like a true father figure."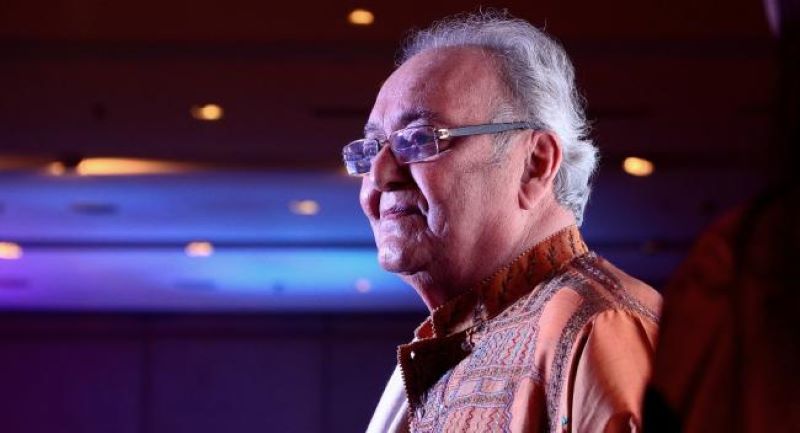 "He gave me such beautiful nuances of acting, he showed me how to deliver a line. How to churn out some emotions," she said.
"His motto of life was 'work is worship'. It's so heartbreaking. If you lose somebody of your family, you know that pain," she said.
"Soumitra Kaku was a giver. There was more of him for us to get. Wherever he will go, I hope he will create there also. He was a born creator. Soumitra Kaku, I want to touch your feet once more but I don't have that opportunity because I'm not in India. I can't say goodbye to you because I know you'll always remain with us, you will act with us, you will love us forever," Rituparna said.
Rituparna collaborated with the legendary actor in innumerable films.
From her career span of 25 years, Rituparna Sengupta enjoyed a father-daughter relationship with Chatterjee.
Legendary actor Soumitra Chatterjee died of multi-organ failure at 12-15 PM at Belle Vue Clinic today.