25th KIFF concludes: A closer look at the Indian award-winning films
Kolkata/IBNS: Let us take a closer look at some of the Indian films that bagged awards at the grand concluding ceremony of the 25th Kolkata International Film Festival (KIFF) presided by Shabana Azmi who delivered the principal address as the Guest of the Evening.
Indrasis Acharya won the Best Director Hiralal Sen Memorial Award in Indian films for his third feature film Parcel in Bengali. The film was premiered at Nandan II on 14th Nov and it was just spilling in with so many people that some sat on the aisles, some squatted right in front of the screen and some stood in the space after the entrance and watched the film standing right through. Acharya got Rs 5 lakh apart from the crown as prize money for Parcel.
It has an imaginative plot which has a rather scary agenda – to point out how our every move is subject to constant surveillance never mind if we feel our secrets are safe and the fear the small signals convey is enough to upset the harmony of any well-settled and happy family. It redefines the thriller genre within the Indian cinema space.
Ananth Mahadevan's Crime No.102/2005, a shocking celluloid fictionalisation in Marathi, also bagged the other Hiralal Sen Memorial Award for the Best Film in an Indian language.
An editorial in a prominent daily quoted a judge when he passed a historic death sentence on two policemen which stated, "it does not need a mother's lacerating pain to realize that there is no rationalization for torture. It is simply a human wrong".
This happened in Kerala and the mother was Prabhavati Amma. Mahadevan says, "I felt an urgent need that this was a story that had to be told. Mohini Gupta, a young producer was moved by the story and came on board. The film, in Marathi, is relocated to a village in Maharashtra which really has a Maa Ghat. Mahadevan got Rs 7 lakh as prize money. This film will also be screened at the IFFI at Goa.
The Malayalam film Run Kalyani marks the debut of J. Geetha is a low-key film dotted with a lot of silence space that speaks a thousand words without uttering any. It is the story of the liberation of a young girl who works as a cook in two affluent homes and looks after a paralyzed aunt who she loves dearly.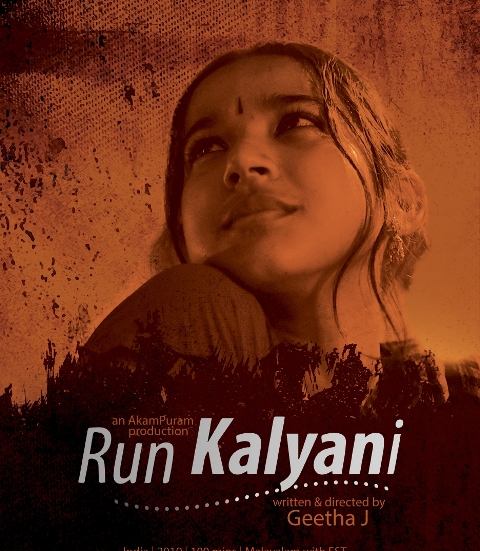 The treatment is feather-light, the music is warming sprinkled with a lot of rhythm and some wonderful acting by the two protagonists – Kalyani and her aunt. It has no parallel with the German film Run Lola and is an earthy, Malayalam film that captures the cityscape of a globalized Trivandrum. It won the Special Jury Award. In the Indian Language Film Category which consisted of a certificate.
The NETPAC Award for Best Film went to "The Goddess and the Hero" (Devi Aur Hero) by Aditya Kripalani. Kripalani made his directorial debut with the very radical and bold film Tikli and Laxmi Bomb which looked at the unionisation of sex workers in a seedy red light area of Mumbai.
Devi Aur Hero is about a woman, Kaali Ghosh, played by Chitrangada Satarupa and a therapist, Vikrant Saraswat, played by Vinay.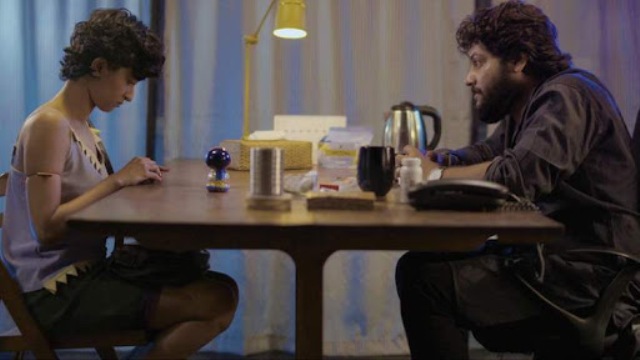 Kaali, a young woman from rural Bengal, is a sex slave in a bachelor's pad of an industrialist's son, in suburban Mumbai. Her abuse has led to blackouts every day. In her hallucination, she wakes up in strange situations without any memory of how she got there. The film also talks about a therapist, Vikrant Saraswat, who himself seeks help for sex addiction.
It is a very dark film with an imaginative structure that vacillates between the narrative and the abstract but manages to make a strong statement.
There were awards for documentary and short films too but I am not recording my comments as I have not seen them while I have seen almost all the Indian films in competition and out of it.