TIFF-The Fablemans
'The Fablemans' to premiere at TIFF 2022 with Steven Spielberg in maiden attendance
The most successful commercial director's presence at one of the largest film festivals makes it all the more reason to not miss TIFF 2022's line up of films to premiere like 'Glass 'Onions: A Knives out of Mystery' directed by Rian Johnson.
Spielberg's 'The Fabelemans' is a semi autobiographical film on the legendary filmmaker's childhood and what led to the realization that films have the power to depict truth to millions.
It also shows how the protagonist deals with finding a nerve wracking family secret.
The film is set to premiere at theatres on Nov. 11. TIFF 2022 will happen from Sept. 8 onwards till Sept. 18.
Gabrielle LaBelle plays the lead role of Sammy Fabelman whilst the mother's role is essayed by Michele Williams, and Paul Dani is seen playing the father.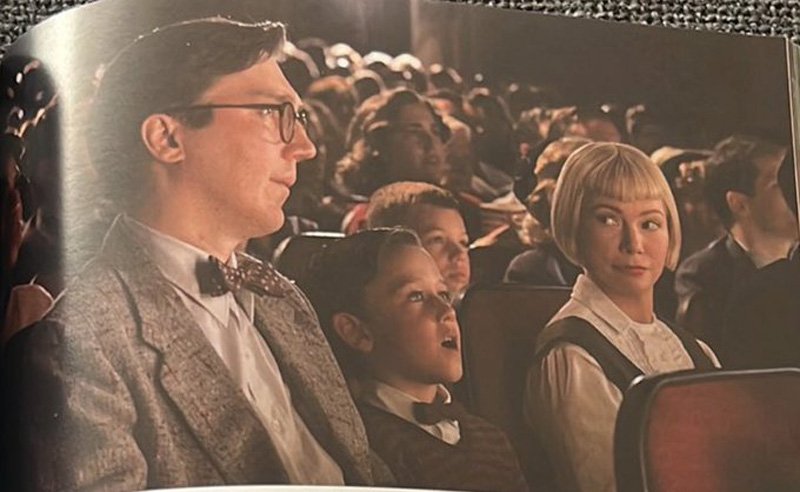 LaBelle gives a breakout performance as the teenage Sammy Fabelman, always desperate for a new piece of gear so he can make ever-bigger movies with his friends.
Michelle Williams is the heart of the story as Sammy's encouraging mother, a skilled pianist.
The film also stars Seth Rogen who plays the adorable character of Sammy's uncle In a film that helps the audience understand Spielberg's heart, the protagonist is seen cruising through the multidimensional aspects of personal life and his time at school.
This coming of age film reminiscent of Speilberg's upbringing in a 20 century household in America begins with war-time stories and gunslingers, the way any Boy Scout in the late 1950s might.
The character of Sammy/Speilberg leaves the audience to interpret how empathy and the multifaceted nature of human relationships play a role in the iconic director's body of work which comprises films like Schindler's List and Jurassic Park.
Images coutesy: Wallpaper Cave and Letterboxd Twitter page/@letterboxd
(Reporting by Suman Das)