Durga Puja
Kolkata's Mohammad Ali Park to house the popular Durga Puja again
Kolkata/IBNS: One of Kolkata's popular Durga Puja mandap (marquee) returns to its famous venue inside Mohammad Ali Park, this year.
The event, which was started in 1969, has chosen 'vaccination wins over Corona' as its theme this year to raise awareness about the importance of inoculation to prevent the pandemic from spreading further.
Surendra Kr. Sharma, general secretary of the organisation, Youth Association of Mohammad Ali Park, said, "Visitors will not be allowed inside the park but will be able to catch a glimpse of the Puja from the road. The goddess [housed in a 30 feet high marquee] can be seen very well from a distance of 15 feet."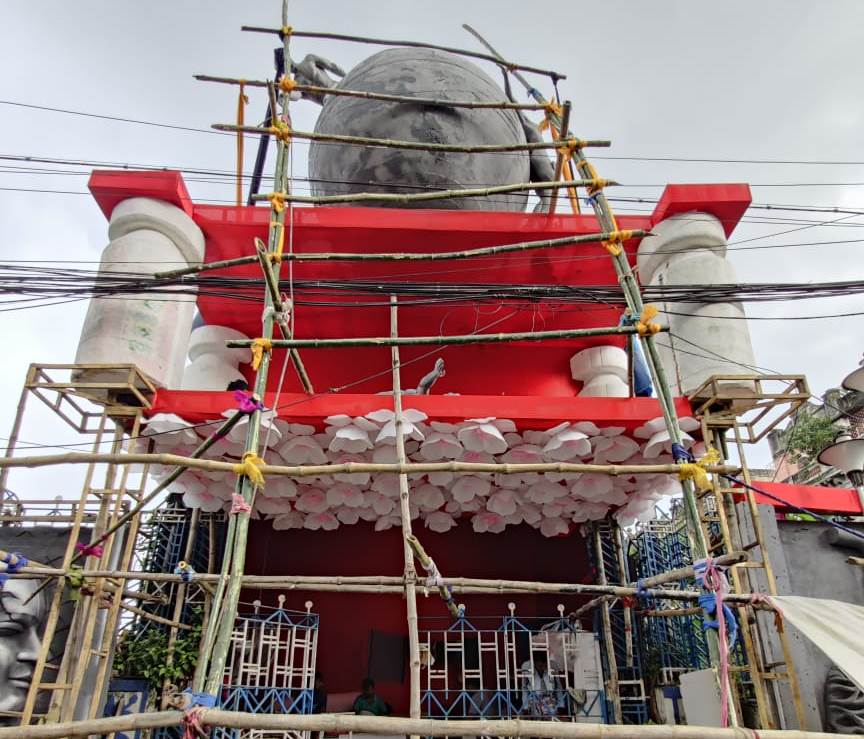 The organisation, known for presenting elaborate idols and decoration, has taken a modest stance this year with artist Kush Bera from Midnapore casting the idol on a modest 'ekchala'.
Last year, the organisers had replaced the traditional idol of Mahishasura (the buffalo headed demon) with that of 'Coronashura' (the Corona headed demon).