Kashish film festival
KASHISH 2021 to kick off in grand style with a virtual opening ceremony
Mumbai/IBNS: The 12th edition of KASHISH Mumbai International Queer Film Festival, South Asia's biggest LGBBTQIA+ film festival will have its grand opening ceremony on August 19 on their YouTube and Facebook channels @kashishfilmfest.
Hosted by the glamorous Renil Abraham, a well-known TV talk show host, who said he is happy to be hosting this amazing festival because he always wanted to do something for his own community. He feels that this is his smallest way of giving back to his community.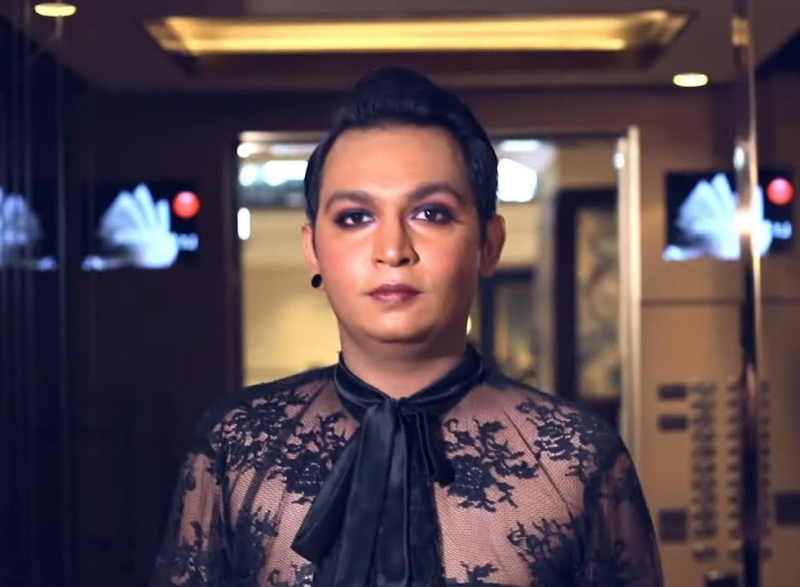 In the same vein, the evening also features a heartwarming video titled 'Unlock With Pride' where members of the LGBTQIA+ community, and a couple of our parents, speak about what unlocking with pride means to them.
The evening features some amazing performances by both the LGBTQ community members and Allies, as well as talks by the KASHISH team members, the KASHISH Advisory Board and messages by corporate houses and consulates in support of the festival.
"We feel truly blessed to have so much support for the festival pouring in - from the LGBTQIA+ community members and Allies - who have contributed with their beautiful words and splendid performances. So what if we are not on ground at Liberty Cinema, but we have put together an extravagant opening ceremony online, for everyone to enjoy across the world. And the icing on the cake is definitely the charming host Renil Abraham. Do join us and lets all together 'Unlock With Pride'!!," said Sridhar Rangayan, festival director.
The first performance is a beautiful Acapella rendition of the KASHISH logo by Mx.Tayano, a Music Producer, Songwriter, Mix and Master Engineer and a Vocalist.
The second performance is a mesmerizing dance performance by androgynous performer Smitin Bhosale, a proud gay man who has just completed his masters from IIT Guwahati . He says about his Kathak performance titled 'Colours of Love', "Self acceptance is the first key to self love, & self love is the prerequisite to find true love. This performance depicts the colourful journey of a soul to find that true love. "
The third performance is a soulful song performed by John Oinam & Smruti Jalpur. John identifies as a gay man and Smruti, a lesbian woman. They say, "After being ridiculed by the hetero-normative society for performing together, we stand tall; and we stand up for who we are and what we believe in."
Their performance titled 'I am who I am' is composed by Sharif D. Rangnekar with his band 'Friends of Linger'.

The fourth finale performance is titled 'The Lament of Draupadi' and is choreographed by well-known choreographer and producer Sohini Roychoudhary and features two dancers from her Sohinimoksha dance troupe - Harikamal Mazumdar and Prabir Kayal.
"My dance video is my tribute, and respect, towards the LGBTQIA community, who have been, since time immemorial, the kinnars of Shiva in Indian mythology. My creative effort is about empathy and inclusivity. Humanity being our only identity beyond gender and sexuality," said Sohini Roychoudhary.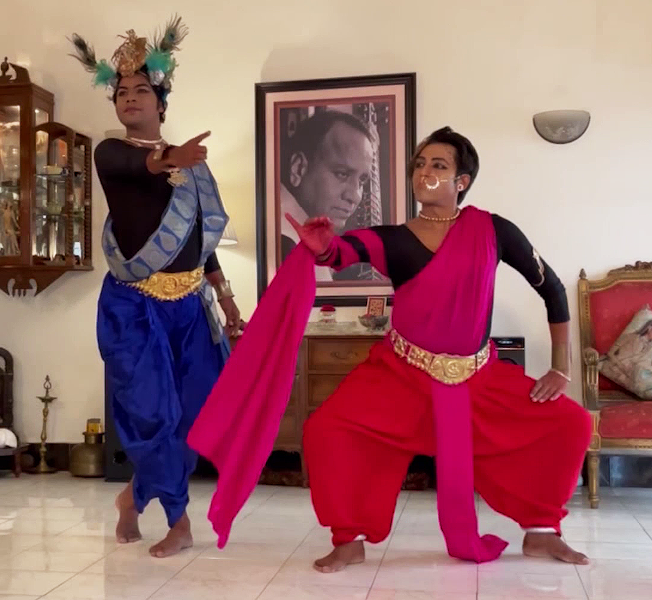 The opening ceremony will be live streamed on Aug 19, 6.00 pm on KASHISH social media handles @kashishfilmfest will be followed at 9.00 pm by the opening film 'No Hard Feelings' at the KASHISH virtual platform Xerb.tv
The festival will screen 221 films from 53 countries over 3 weekends till Sept 5. More details can be found at http://mumbaiqueerfest.com