Sunny Deol fans go all out for 'Poster Boys'
Mumbai, Aug 24 (IBNS): Actor Sunny Deol has a massive fan following as we all are aware, especially in the north. His fans have always outdone themselves when it comes to proving their love for their favorite superstar.
From travelling to different places like Ludhiana mall, Chandigarh, Delhi and Gurgaon they also went all the way to the Golden Temple wearing Poster Boys t-shirts which caught everyone's attention.
They even headed to Wagah border creating a hype for the upcoming film among the audience present there.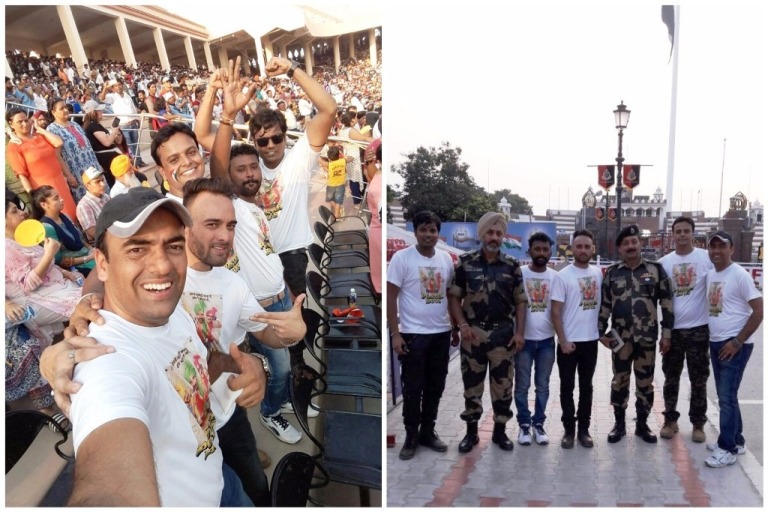 Poster Boys is produced by Sony Pictures Networks Productions, Sunny Sounds Pvt Ltd, Shreyas Talpade and Deepti Talpade.
A light hearted comedy-drama, the film stars Sunny Deol, Bobby Deol and Shreyas Talpade.
Directed by Shreyas Talpade, the film is slated to release on Sept 8.