Read our ultimate guide to find the best Indian online casino 2020! We help Indian players choose top online casinos based on several criterial such as withdraw options, promotions and selection of casino games!
Ads
'Kajarya' selected for Montreal World Film Festival
Mumbai, Aug 6 (IBNS) Independent film 'Kajarya', has been selected for the prestigious Montreal Film Festival 2014.
Directed by Madhureeta Anand, the film will be showcased in the 'Focus on World Cinema' section at the Festival from Aug 21 to Sept 1.
An assured second feature from the director, the film is an original voice about female foeticide in India. It is a story of a rookie journalist in
Delhi who exposes a woman, believed to embody Goddess Kali, who ritually kills female newborns in a village nearby. The story questions notions of women's emancipation and feminism as it weaves through an interplay of drama and events and explores how India continues to live in many centuries at the same time.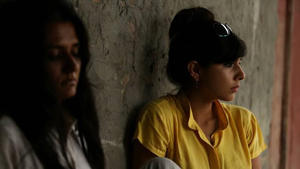 'Kajarya' stars Meenu Hooda, Ridhima Sud and Kuldeep Ruhil. The film had its world premiere at the Dubai International Film Festival. It has found critical appreciation internationally since and has been selected by the Forbes India magazine as the #1 in the Top 5 Films to See in 2014.
'Kajarya' is produced by Starfire Movies and co-produced by Ekaa Films and Overdose Joint.
Starfire's next co-production is 'Ludo', with Idyabooster and Overdose Joint. 'Ludo' is a fantasy-thriller horror film by the maverick directors
duo Q and Nikon, and is currently in post production.