Read our ultimate guide to find the best Indian online casino 2020! We help Indian players choose top online casinos based on several criterial such as withdraw options, promotions and selection of casino games!
Ads
Ritesh Sidhwani rubbishes a change in Raees's release date.
Mumbai, Feb 17 (IBNS) Recent rumours suggested that the makers of Raees had decided to change their release date.
But producer Ritesh Sidhwani rubbishes the rumours, saying, "We are scheduled to release the film as planned. We have finished shooting most of the movie. Right now, we are working on the parts that were left, including a few action sequences that couldn't be shot earlier due to Shah Rukh's knee surgery."

While the makers are certain about the release date of their films, trade experts feel that the maximum money a film can make in India on the day of release is in the range of 45 crore, and films like these are capable of earning that kind of money.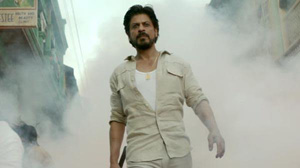 "Everyone talks about their deadlines, but there are five months left for Eid. So, you don't know what will happen. As of now, we're scheduled to release our film on that day," says Ritesh.

Set in Gujarat of 90s the story revolves around a local don of Gujarat who came in prominence due to his illegal alcohol trade in the state.

The teaser of the film released sometime back and soon it became the most watched teaser of the year.

Produced by Excel Entertainment and Red Chillies Entertainment, Directed by Rahul Dholakia, Raees stars Shahrukh Khan and Mahira Khan in lead roles.