Priyanka Chopra
Image Instagrammed by Priyanka Chopra
'Had not met the person I wanted to have children with': Priyanka Chopra on decision to freeze eggs in early 30s
Mumbai/IBNS: Bollywood actor Priyanka Chopra, who has been making headlines, in a podcast called Armchair Expert with American actor-filmmaker Dax Shepard, has revealed that she took a decision to freeze her eggs in her 30s.
Priyanka said that she took the major step on the advice of her mother, Dr Madhu Chopra, who is an obstetrician-gynaecologist. She shared that the decision to freeze her eggs gave her a sense of "freedom".
"I felt such freedom, I did it in my early thirties and I could continue on an ambitious warpath, I wanted to achieve, and I wanted to get to a certain place in my career," the Citadel actress said.
"Also, I had not met the person I wanted to have children with. So, with that anxiety-inducing, and with my mom who is an obstetrician-gynaecologist going, '36…just do it'," she said.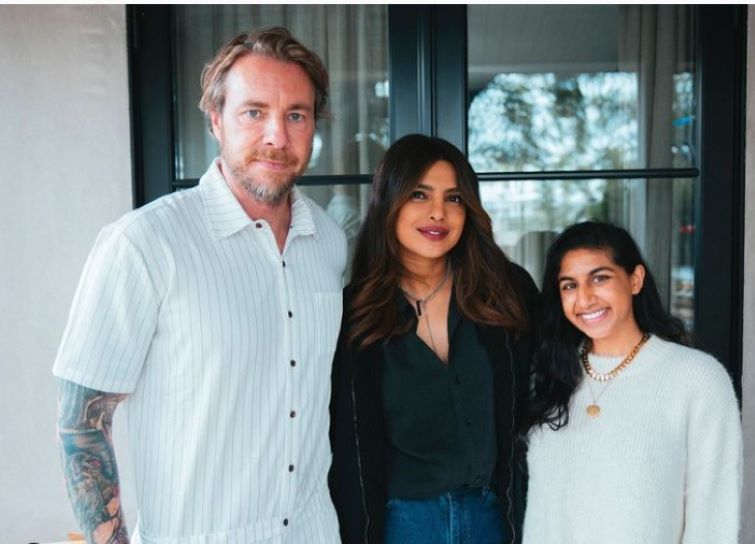 Expressing her love for children, Priyanka said, "I always knew I wanted kids and that was one of the reasons I didn't want to date Nick because I was like I don't know if he would want kids at 25."
"I love kids, I have worked with kids at UNICEF, and I have volunteered at kids' hospitals. I am like a kid whisperer, and I would rather spend time with children than with adults. I love kids, all our parties are kids and dogs friendly. At our house, you can bring them anytime."
Priyanka Chopra married singer-actor Nick Jonas in 2018. The couple welcomed their daughter Malti Marie Chopra Jonas in 2022 via surrogacy.