Anek
Image: Avishek Mitra/IBNS/ Taapsee Pannu Instagram page
Anek talks about patriotism that brings people together: Taapsee Pannu
Mumbai: Actress Taapsee Pannu is left impressed by Ayushman Khurrana and director Anubhav Sinha's Anek which released on Friday.
" #Anek talks about patriotism that brings people together, people with differences who are willing to talk coz the intention is to solve, the need is to love. @anubhavsinha @ayushmannk go tell the world," Taapsee Pannu tweeted.
Ayushmann starrer thriller has been jointly produced by Bhushan Kumar's T-Series and Anubhav Sinha's Benaras Mediaworks.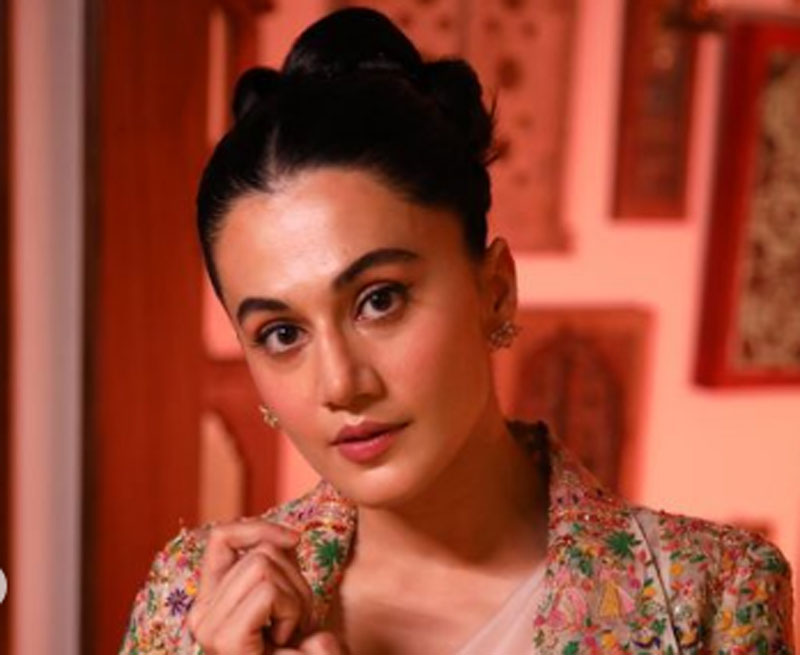 Speaking on the film, actor Ayushmann told IBNS recently: "We have made films on the North-East in the past but probably this is the first mainstream one on this subject. At the same time, this is the first film where there is a correct representation. For example, Andrea Kevichusa is not just a character but the female lead in the film. In fact, the role is at par with mine. This has never happened before. So if it's coming from the horse's mouth like people who have suffered in the North-East, I think it means a lot."
" I think the Hindi cinemas have aged with this film because there is a correct representation with 80 percent of the cast coming from the region only. Of course everybody has empathy but if it comes from someone who has suffered, the film holds more weight. If we give a person, who has been the sufferer, the pedestal, it becomes more credible. This is the right way to do it (make the film)," he said.