The Archies
Be kind and giving as an actor: Shah Rukh Khan tells daughter Suhana ahead of her Bollywood debut in The Archies
Mumbai: Gauri Khan and Shah Rukh Khan shared special messages for their daughter Suhana who is gearing up for her Bollywood release The Archies.
"Congratulations… all the best to all the amazing kids and team of #TheArchies . And who better than @zoieakhtar to guide them through this journey!! You did it @suhanakhan2!!!!!!!," Gauri wrote on Instagram.
Shah Rukh Khan also penned down an emotional post on Instagram for her daughter as he wrote: "And remember @suhanakhan2 you are never going to be perfect….but being yourself is the closest to that. Be kind and giving as an actor….the brickbats and applause is not yours to keep….the part of you that gets left behind on screen will always belong to you….u have come a long way baby….but the road to peoples heart is unending…..stride forth and make as many smile as you can. Now let there be Light….Camera and Action!"
Shah Rukh Khan and Gauri Khan's daughter Suhana is finally going to make her Bollywood debut with Zoya Akhtar's Bollywood adaptation of The Archies comics.
A teaser of the project was launched by makers on Saturday.
"Ain't nothing like old school❤️ Grab your gang 'cause the Archies are coming soon on @netflix_in!" Suhana wrote on Instagram.
The project will be released on Netflix.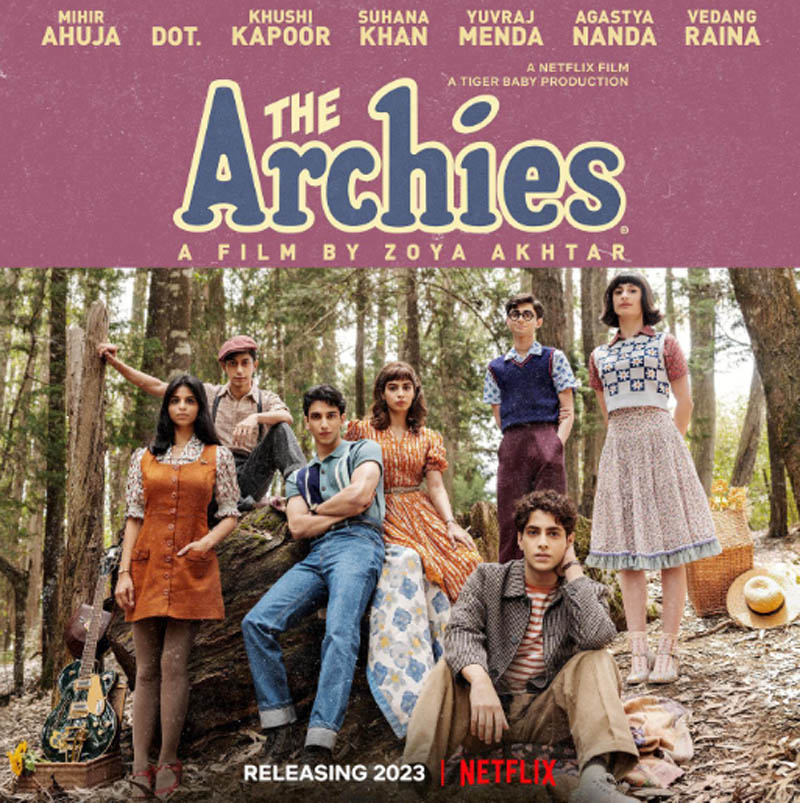 Interestingly, the project will see Suhana play the iconic character of Veronica.
Agastya Nanda will play the character of Archie.
Image: Suhana Khan twitter page/Wallpaper Cave