Gangubai Kathiawadi
(From L to R) Alia Bhatt and Neetu Kapoor | Image Credit: Avishek Mitra/IBNS and Instagram/Neetu Kapoor
Hits the ball out of the park: Neetu Kapoor praises Alia Bhatt for her performance in Gangubai Kathiawadi
Taking to Instagram, Neetu Kapoor wrote in a story, "Watch (Gangubai Kathiawadi) how Alia Bhatt hits the ball out of the park."
Sharing the story on Instagram, Bhatt wrote, "Love Youu..."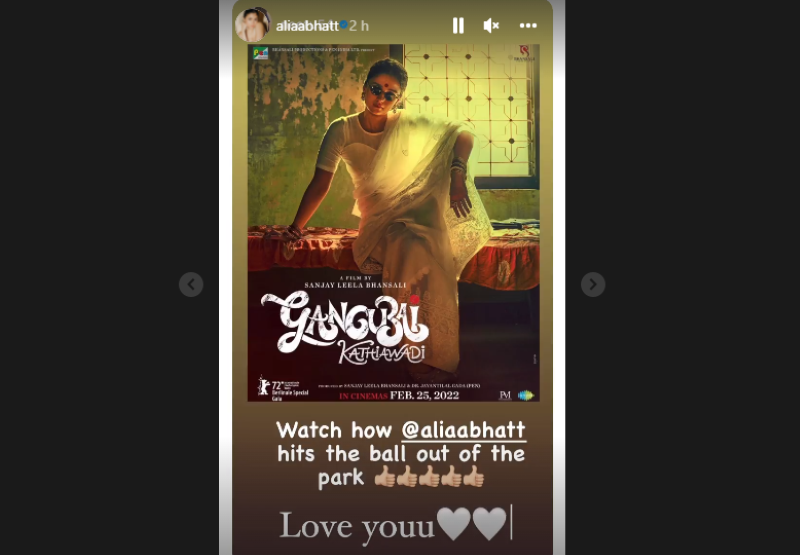 Gangubai Kathiawadi is the first project where Bhatt has collaborated with ace director Sanjay Leela Bhansali.
The film is a real life story on brothel owner Gangubai Kathiawdi, who used to live in the Kamathipura area of Mumbai.
Bhatt plays the lead role of Gangubai in the film, which released on Friday.