Soumitra Chatterjee
I have never met anyone who knew so much: Sharmila Tagore remembers Soumitra Chatterjee 
Mumbai/Kolkata: Recalling the late Bengali film legend, Bollywood actress Sharmila Tagore said she will remember Soumitra Chatterjee as a person who was well-read, well-informed and erudite.
"I don't think we worked in as many films but it's a very special bond that we shared. We started working in Apur Sansar. It was his first film and mine, too," Tagore told The Times of India.
"He was exactly 10 years older than me. He wanted to be an actor and I was an accidental actress," she said.
Tagore said the legacy left behind by the actor is unparalleled.
"He was 23 and I was 13 at that time. The legacy he has left behind is unparalleled. He has worked with Satyajit Ray in so many films," she told the newspaper.
"He was his muse. Soumitra also worked with Tapan Sinha, Ajoy Kar, Mrinal Sen, Asit Sen on several movies. I was just watching Barnali the other day; it took me back in time," she said.
"Soumitra worked in black and white films also. As an actor, he was not just into cinema. He did theatre, he acted in plays and he directed them, too. He was an exemplary reciter," she said remembering her co-star.
"The way he lent his voice to poems was beautiful. He could sing, he could paint. Lately, he was painting a lot. There was nothing he didn't know about; sports, politics, literature - he was well-read," she said.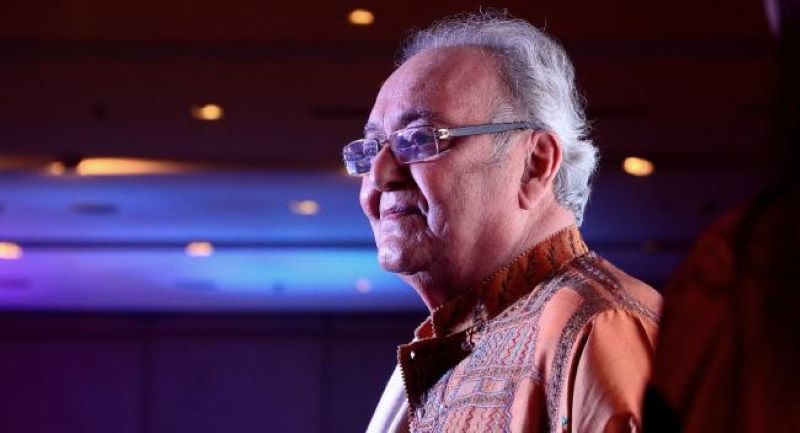 "He was a hugely talented person and his passing is a great loss for us and the industry," she said.
"People have made films on him while he was alive. I have never met anyone who knew so much. It was a pleasure talking to him, just like it is to talk to Naseeruddin Shah. It's enlightening," the actress said.
Aparna Sen, who had also worked with the legend in the past, told media: "He was like a family to me. I can't express how I feel. He was my first hero. I was only 14 when I worked with him (in Samapti, Teen Kanya). "
Theatre legend Rudraprasad Sengupta said Soumitra Chatterjee was equally skilled and interested towards movies and theatre.
"Soumitra Chatterjee was interested both about movies and theatre and we should remember that," he told a media.
Ending an era in Indian films, veteran actor and Dadasaheb Phalke Award recipient Soumitra Chatterjee passed away on Sunday at around 12-15 pm at the Belle Vue Clinic here, according to hospital sources. He was 85.He battled the deadly coronavirus for days at a private hospital here and turned negative, but finally succumbed to his ailments after almost 40 days' fight. He was on ventilation for the past few days.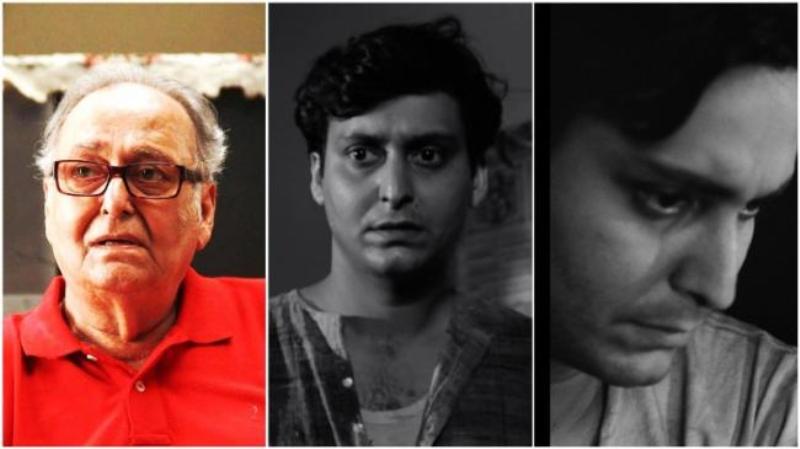 Chatterjee (or Chattopadhayay in Bengali), who had tested Covid-19, was shifted to an intensive care unit after his Covid-19 symptoms worsened. However, he was declared Covid negative later.
But finally the end came on Sunday shortly after noon.
The actor, who was a favourite of maestro Satyajit Ray having starred in his iconic Apu trilogy, and had later earned huge popularity playing Feluda, a private detective character also created by the late Oscar winning filmmaker, is survived by his wife Deepa Chatterjee, a son and a daughter.
Chatterjee, who had started his career in the All India Radio (AIR) as an announcer, made his film debut with Ray's Apur Sansar, which was the third part of Apu trilogy.Following Apur Sansar, he went on to act in Ray masterpieces like Abhijan, Charulata, Aranyer Din Ratri, Sonar Kella, Joi Baba Felunath, Ghare Baire and Jhinder Bandi.
Chatterjee, who had created his own fan following along with critical acclaim and international recognition, was a hero in many films during a golden period of Bengali cinema in the 1960s and 70s, when his contempoary was late matinee idol Uttam Kumar.
Decades since making his debut, Chatterjee till his last days was relevant as the only surviving Bengali screen icon, with his prolific portrayals in countless commercial and arthouse films.Some of his recent films which have been widely appreciated are Bela Seshe, Posto, Mayurakshi, Sanjhbati, Basu Poribar, et al.After months of anti-Covid-19 lockdown, the legendary actor had in July resumed shooting for actor-filmmaker Parambrata Chattopadhyay's Abhijaan.
Chatterjee was conferred the Dadasaheb Phalke Award, the highest award in cinema given by the Indian government, in 2012.He had won two national awards and was in 2004 conferred Padma Bhushan, the third highest civilian award in India.
Chatterjee was one of the major Indian film actors on whom France had conferred the Legion of Honour, the highest French civilian award, in 2018, for his contribution to cinema.