TRIBUTE: Soumitra Chatterjee (1935-2020)
Soumitra Chatterjee (1935-2020): The last of the Bengali celluloid Mohicans
For Bengalis, a community sold on its icons, Soumitra Chatterjee was not just a thespian who was conferred India's highest film honour, Dadasaheb Phalke. For generations of Bengalis he was a cultural insignia who could effortlessly straddle the world of crass commercialism of mainstream Tollywood and the best of Indian arthouse movies trail-blazed by late Satyajit Ray.
Chatterjee (or Chattopadhayay) was a quintessential Bengali chromosome in its well-known cultural hemisphere. He was also the patriarch of Bengali film industry in recent decades who worked in all kinds of movies till his end.
And more essentially he was also the original Feluda, the strapping cigar-smoking Bengali sleuth created by Satyajit Ray, the late film maestro whose films defined the six-decades-old film career of Chatterjee, since he debuted in Ray's Apur Sansar (The World of Apu, 1959), the third part of Apu Trilogy.
An actor, poet and elocutionist, Soumitra Chatterjee was also known for his powerful stage presence.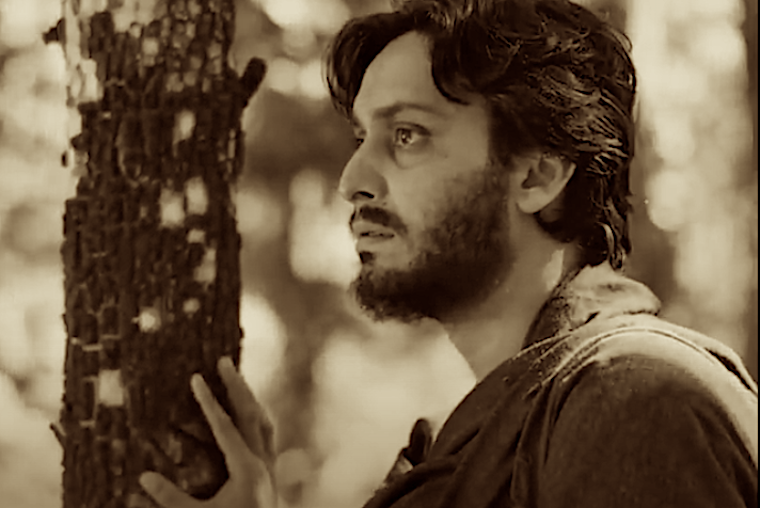 After Bengali matinee idol Uttam Kumar's premature demise in 1980, it was only Soumitra Chatterjee who had held the forte of Bengal's cinematic glory for years until now.
While his first break came from Satyajit Ray with Apur Sansar in 1959 and then on he went on to star in 14 Ray films, in the 1970s he earned a huge fan following with the portrayal of Feluda, the private detective character created by the late Oscar winning filmmaker.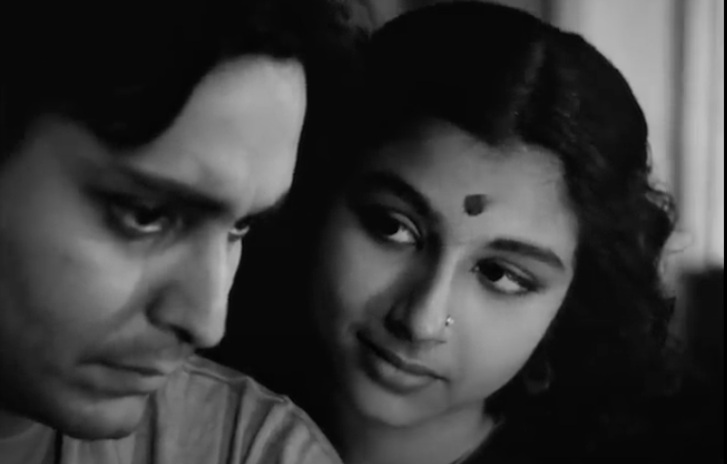 IMAGE: Apur Sansar, with Sharmila Tagore
Chatterjee was often compared with late matinee idol Uttam Kumar in terms of popularity, but the fact remained that he could rise above conventional stardom to be recognised as a prolific and professional actor of international repute.
Following Apur Sansar, he went on to act in Ray masterpieces like Abhijan, Charulata, Aranyer Din Ratri, Sonar Kella, Joi Baba Felunath (in both he was the iconic sleuth Feluda), Ghare Baire and Hirak Rajar Deshe.
Chatterjee, who had created his own fan following along with critical acclaim and international recognition, was a hero in many films during a golden period of Bengali cinema in the 1960s and 70s, when his contemporary was the larger-than-life Uttam Kumar.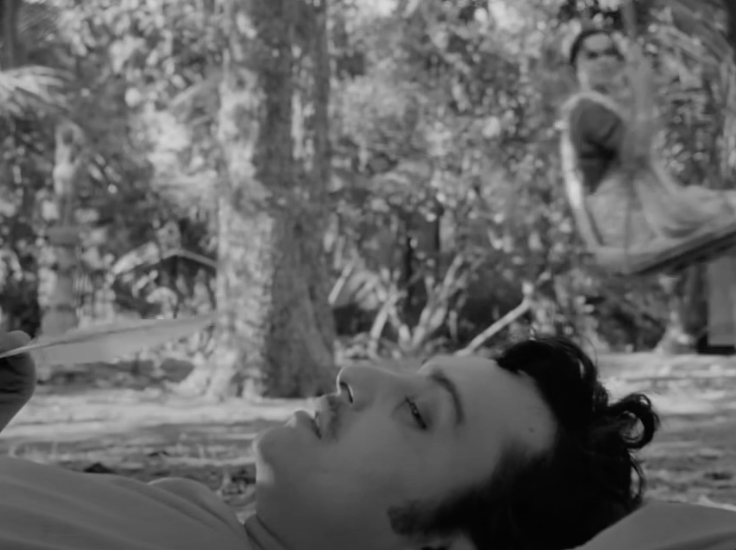 In many films the two actors shared screen space and despite the obvious comparisons in terms of their popularity and acting chops, they had a loving personal bond.
Chatterjee acted opposite some of the top Bengali cinema heroines like late screen goddess Suchitra Sen, Aparna Sen, Madhavi Mukherjee, Sandhya Roy and Sabitri Chatterjee. His onscreen chemistry with his first heroine Sharmila Tagore (who went on to become a top heroine in Mumbai) and Bollywood actress Tanuja was also loved by the cine-goers with many of the black and white songs of that era remaining the favourites of even the younger generations of today.
Some of the critically-acclaimed films are Saat Pake Bandha (1963, opposite Suchitra Sen), Kinu Goalar Gali (1964, Sharmila Tagore), Kanch Kata Hire (1966, Lily Chakraborty), Baghini (1968, Sandhya Roy).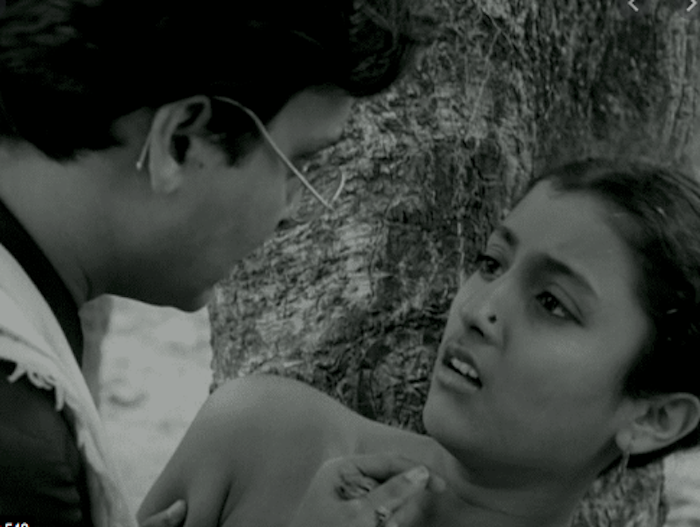 Image: With Aparna Sen in Teen Kanya directed by Ray
Chatterjee had almost immortalised the role of detective Feluda in silver screens. He was the first onscreen Feluda directed by Ray. While Sonar Kella (The Golden Fortress, 1974) became a cult movie since its release, Joi Baba Felunath (The Elephant God, 1979) also earned huge popularity as Chattopadhayay fleshed out the character of a thinking private detective with precision.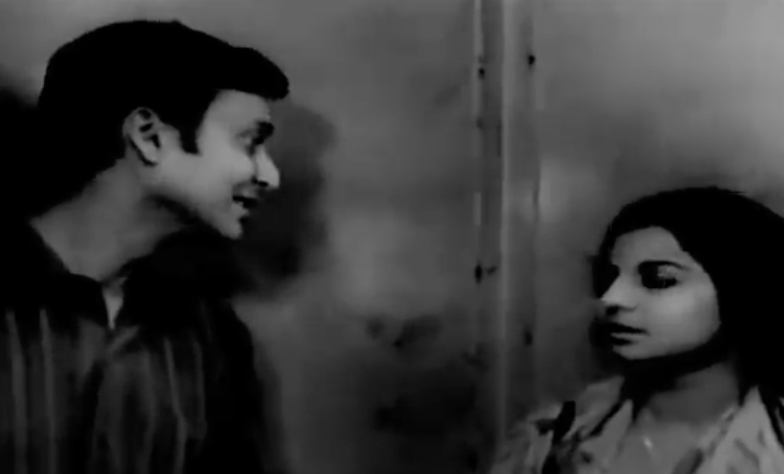 Image: With Bollywood actress Tanuja
Chattopadhyay's bond with Ray was deep. "Ray was possessive of me, like a father is of his son," he would say in one of the interviews.
In one instance where the actor had approached the filmmaker for name suggestion of a magazine, Ray suggested Chattopadhyay to keep the name of the magazine "Ekkhon" or "Now".
Apart from working with Ray, he had worked with two other iconic filmmakers, Mrinal Sen and Tapan Sinha. He also worked with Ajoy Kar (Saat Pake Bandha, Kanch Kata Hirey).
Not only hearts, Chatterjee had earned critical acclaim too by working in Mrinal Sen's Akash Kusum and Tapan Sinha's Jhinder Bandi.
He is widely remembered for his dance and romance in Teen Bhubaner Pare where he wooed the beautiful Bollywood actress Tanuja.
After working with iconic filmmakers, Chatterjee worked with contemporary directors like Goutam Ghose, Aparna Sen, Rituparno Ghosh, Anjan Das in the 1980s till the present decade.
On stage too, he is remembered for his performances. He was as much a theatre actor as he was a magnetic presence in celluloid. He returned to theatre in 1978 with his production Naam Jiban, staged at Biswarupa Theatre in Kolkata. It was followed by Rajkumar (1982), Phera (1987), Nilkantha (1988), Ghatak Biday (1990) and Nyaymurti (1996) and Tiktiki (1995).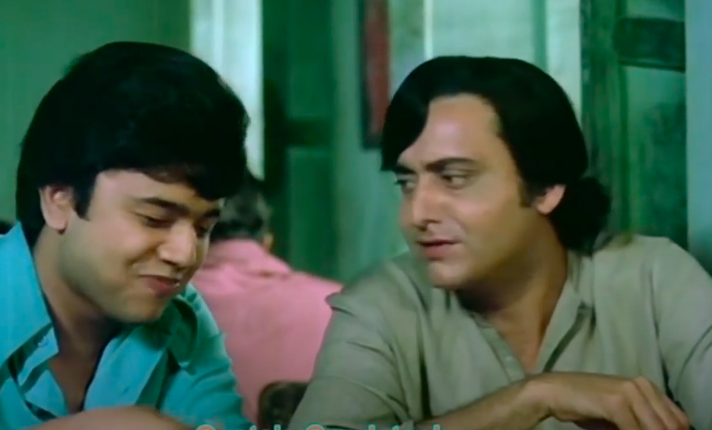 Image: As the iconic sleuth Feluda in Jai Baba Felunath
In 2010, the actor played the title role of Suman Mukhopadhyay's Raja Lear, which is based on William Shakespeare's King Lear.
Decades since making his debut, Chatterjee till his last days was relevant as the only surviving Bengali screen icon, with his prolific portrayals in countless commercial and arthouse films.
Some of his recent films which have been widely appreciated are Bela Seshe, Posto, Mayurakshi, Sanjhbati, Basu Poribar, et al.
After months of anti-Covid-19 lockdown, Chattopadhyay had in July resumed shooting for actor-filmmaker Parambrata Chattopadhyay's Abhijaan.
Chatterjee was conferred the Dadasaheb Phalke Award, the highest award in cinema given by the Indian government, in 2012.
He had won two national awards and was in 2004 conferred Padma Bhushan, the third highest civilian award in India.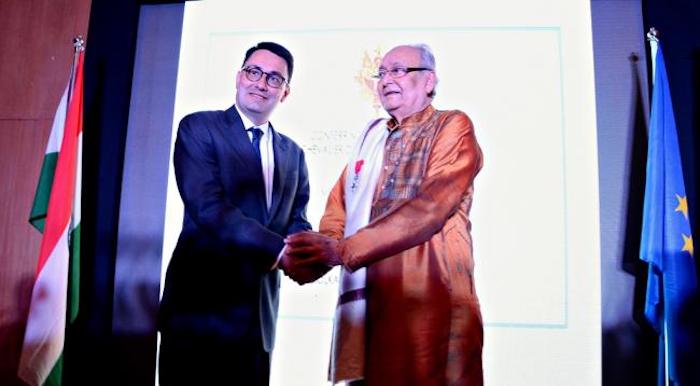 Soumitra Chatterjee was also one of the few Indians on whom France had conferred the Legion of Honour, the highest French civilian award, in 2018, for his contribution to cinema.
(Writing by Souvik Ghosh and Sujoy Dhar)
Images: IBNS files / YouTube Screenshots