Media
FB
PTI journalist Sushmita Goswami becomes the first female president of Guwahati Press Club
Guwahati/IBNS: PTI journalist Sushmita Goswami has been elected as the first female President of the Guwahati Press Club (GPC) on June 4.
The newly elected executive body of the GPC, chosen in elections held on June 3, includes Sanjoy Ray as the General Secretary for the second consecutive term.
Other members of the executive body are Jatin Bhagawati (Vice President), Aloka Boruah (Vice President, reserved for women), Dilwar Hussain Mozumder (Assistant General Secretary), Mitali Konwar (Assistant General Secretary, Reserved), Kishore Jyoti Sarma (Organising Secretary), Manindra Deka (Treasurer), Pallabi Bora (Cultural Secretary), and Azad Gogoi (Sports Secretary).
Expressing her enthusiasm for the new role, Sushmita Goswami, who earlier worked as the bureau chief of news agency UNI, told Guwahatiplus, "As a new committee, we have a lot to accomplish, and I hope we can make significant progress over the next two years."
She emphasized the need to revitalize the membership rules and include more diverse individuals. Goswami added, "We aim to make the press club more dynamic by incorporating fresh perspectives and new talent."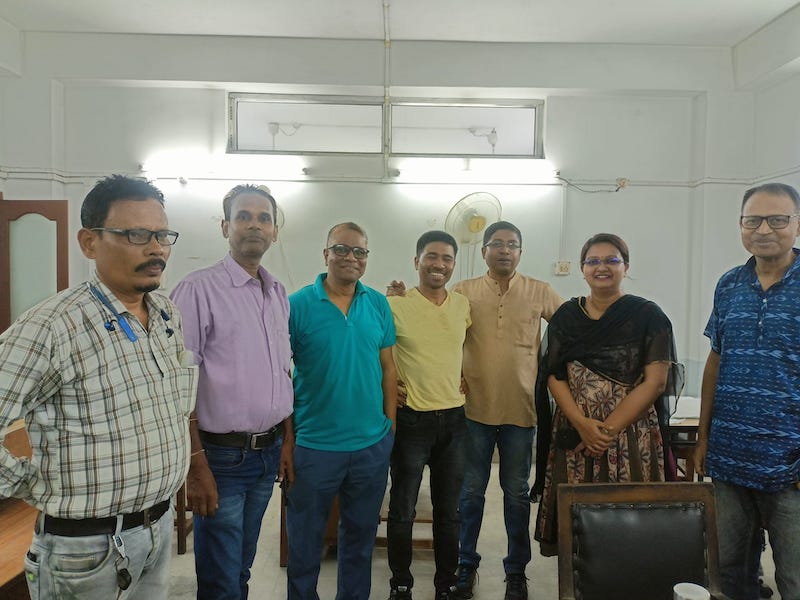 When asked about her thoughts on being the first female President of the GPC, Goswami responded, "Gender is not the defining factor. Our objective is to foster a vibrant press club. With four women on this committee, I hope we can inspire more girls to pursue journalism."
Furthermore, Goswami revealed that the new executive body aims to introduce a health insurance policy for journalists and their families. She highlighted the urgency of such a policy, stating, "Providing health insurance to our members is our immediate priority. We believe it is crucial to address this pressing need for journalists."
This development marks a significant milestone in the history of the Guwahati Press Club, showcasing a commitment to inclusivity and a vision for a thriving journalistic community.