US Visa
Image Credit: US Embassy Twitter
New Delhi/IBNS: While an Indian applicant for a United States visitor visa will have to wait for over two years just for getting an appointment, the timeframe is only two days for countries like China, the US government website showed.
There's an appointment wait time of 833 days for applications from Delhi and 848 days from Mumbai for visitor visas, shows the US State Department's website.
Contrary to that, the wait time is only two days for Beijing and 450 days for Islamabad.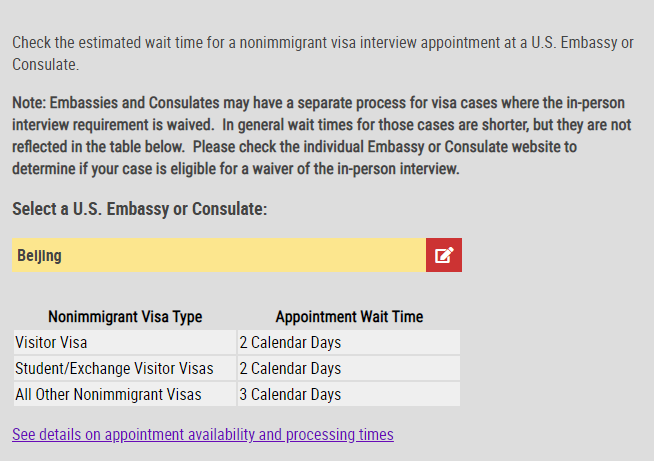 For student visas, the wait time is 430 days for those seeking to apply from Delhi and Mumbai. Surprisingly, it's only one day for Islamabad, and two for Beijing.
On Wednesday, External Affairs Minister S Jaishankar flagged some visa-related challenges for Indians to US Secretary of State Antony Blinken during their meeting.
"On mobility, specifically visas, this is particularly crucial, given its centrality to education, business, technology and family reunions; there have been some challenges of late and I flagged it to Secretary Blinken and his team and I have every confidence that they will look at some of these problems seriously and positively," Jaishankar, who is in the US, had said.
The top US diplomat had said he's "extremely sensitive" to the issue and that they are facing a similar situation around the world, a challenge arising due to Covid.
He said the US has a plan to address the backlog of visa applications from India. "I think you'll see that play out in the coming months, but it's something that we're very focused on," Blinken had said.
The backlog has been caused due to a reduction in the staff handling the visa process due to lesser applications during the pandemic, said reports.
A surge in applications for both student and tourist visas during the post-Covid period led to the backlog as they didn't have adequate staff.