Babul Supriyo
Image: Babul Supriyo Twitter page
Babul Supriyo, 8 others join Mamata Banerjee's team of cabinet ministers
Kolkata: West Bengal Chief Minister Mamata Banerjee on Wednesday expanded the state cabinet for the first time since the Trinamool Congress returned to power for the third straight time in 2021.
The new ministers are Babul Supriyo, Partha Bhowmick, Snehasis Chakraborty, Udayan Guha, Tajmool Hossain, Pradip Majumder, Satyajit Barman, Biplab Ray Chowdhury and Birbaha Hansda.
Acting Governor La Ganesan administered the oath of office to the newly inducted ministers.
Ministers in-charge were Babul Supriyo, Udyan Guha, Pradip Majumder, Snehashish Chakraborty and Partha Bhowmik.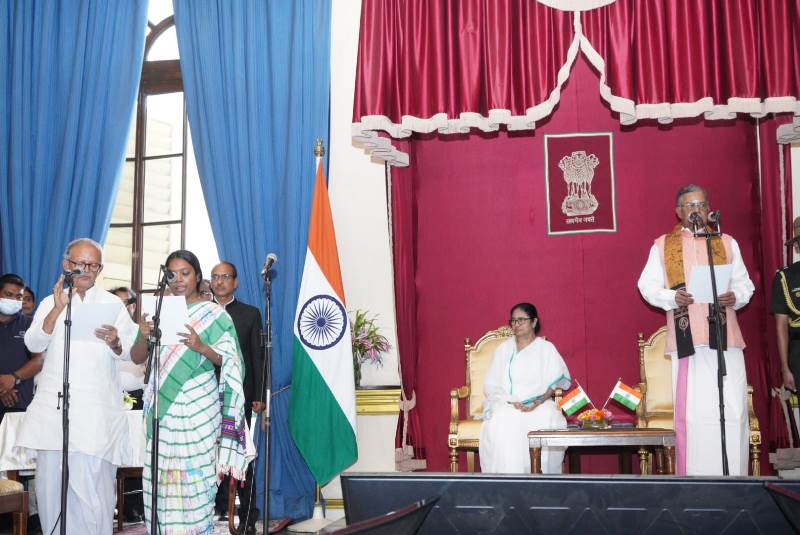 Minister of State (Independent Charge) were Birbaha Hansda and Biplab Ray Chowdhury.
Barring Hansda, who was earlier Minister of State, all were new faces.
Ministers of State were Tajmool Hossain and Satyajit Barman.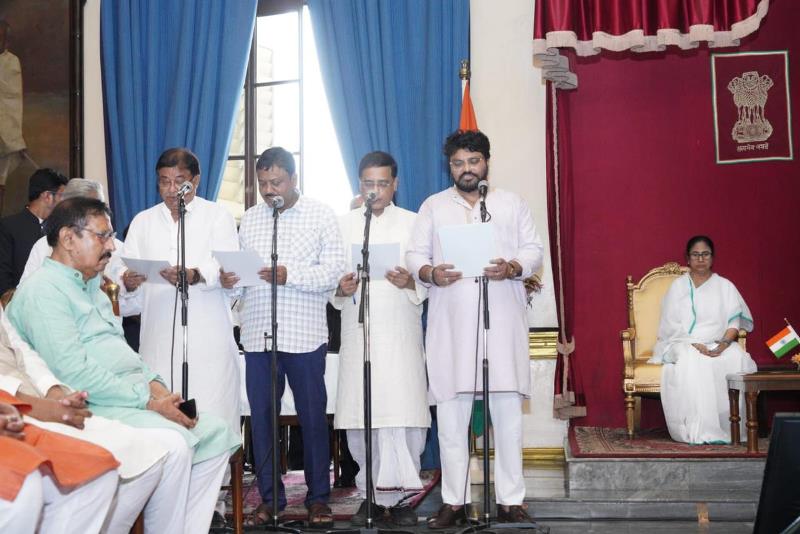 Banerjee earlier said several departments were currently functioning without any dedicated minister due to which the reshuffle was necessary.
Former Ministers Subrata Mukherjee and Sadhan Pandey passed away, leaving a gap in the political scenario of the state.
The cabinet reshuffle occured at a time when Education Minister Partha Chatterjee was recently arrested by the Enforcement Directorate for his alleged involvement in SSC Scam.
Supriyo is the key face in the new team.
Supriyo is a former Union Minister.
He was a BJP MP.
He quit BJP and joined the TMC later.
He is an MLA from the politically crucial Ballygunge assembly constituency in Kolkata.
(With UNI inputs)