LeT
UNI
Jammu and Kashmir: Killer of bank manager among 2 LeT militants shot dead during gun battle
Srinagar: Security forces shot dead two Lashkar-e-Taiba militants, including the alleged killer of a bank manager, during an overnight gun battle in Jammu and Kashmir's Shopian district, police said on Wednesday.
They said the battle erupted in Kanjiular area of Shopian during a cordon and a search operation.
Inspector General of Police Kashmir Vijay Kumar said Jan Mohammad Lone, one of the two militants killed in Shopian, was involved in the killing of the bank manager from Rajasthan on June 2.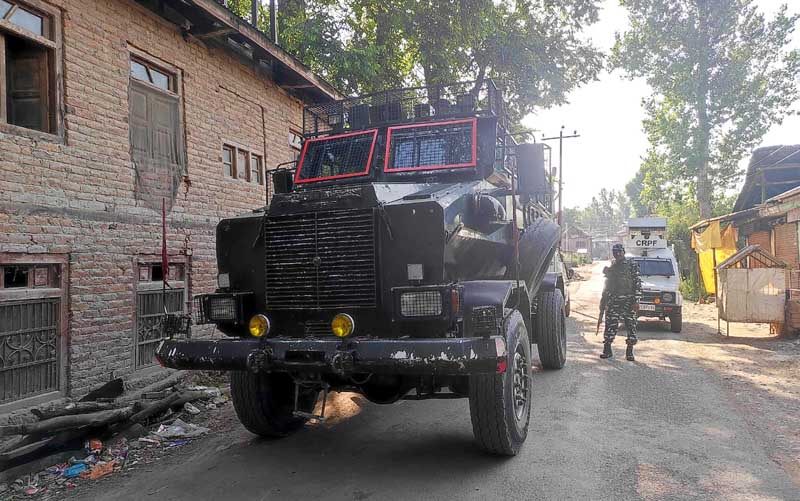 Manager of Ellaqai Dehati Bank Vijay Kumar was shot dead by a gunman at Arreh in Kulgam.
"One of the killed terrorists has been identified as Jan Mohd Lone of Shopian. Besides other #terror crimes, he was involved in recent killing of Vijay Kumar, Bank manager," IGP said.
The encounter broke out during a cordon and search operation.
"As the security forces cordoned the suspected spot, the hidden terrorists opened fire upon them, triggering a gunfight. In the ensuing encounter two terrorists of Laskhar were killed," a security official said.
This was the third encounter in Kashmir in the last 30 hours.
Two militants, including a Pakistani LeT militant, who were allegedly planning an attack on the Amarnath Yatra, were killed in Srinagar during the intervening night of Monday and Tuesday.
(With UNI inputs)