Ladakh Accident
Image tweeted by @nwftr_itbp
Seven Indian soldiers die as their vehicle drops into Shyok river in Ladakh's Turtuk sector
Turtuk: At least seven Indian soldiers died when their vehicle fell in the Shyok river in Ladakh's Turtuk sector on Friday, media reports said.
19 soldiers were reportedly hurt in the mishap.
The vehicle was carrying 26 soldiers.
"7 soldiers killed, 19 injured in Ladakh accident near Turtuk," UNI reported.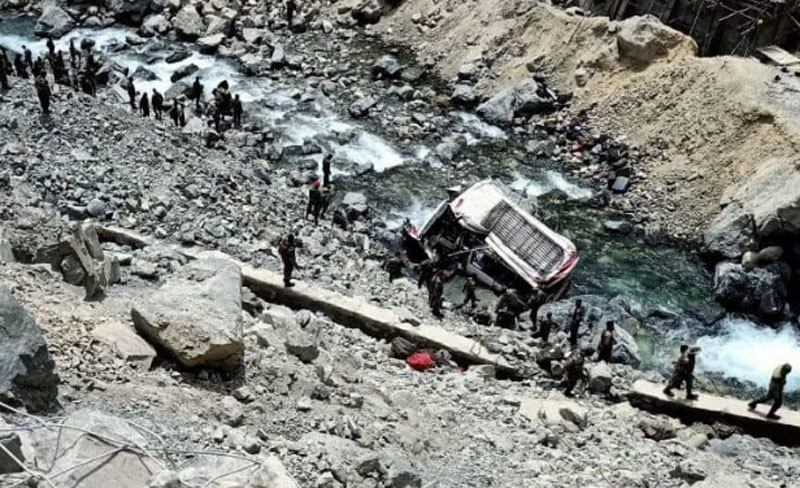 The accident took place at around 10 am between Partapur and Turtuk, the officials said.
"A party of 26 soldiers was moving to a forward location when the vehicle skidded and fell into the Shyok river," an official said. "Seven soldiers died and 19 others were wounded. Some are badly injured."
The Army launched a massive operation and the injured were evacuated to medical facilities.