Assam CM
Assam CM distributes 26 ambulances for the tea gardens of Lahowal LAC
Guwahati: In a bid to provide an advanced, accountable and accessible health care delivery system to the people living in the tea garden areas of the state, Assam Chief Minister Dr. Himanta Biswa Sarma distributed one ambulance each to 26 tea gardens of Lahowal Legislative assembly constituency in a programme held at Matak Tea Estate, Lahowal in Dibrugarh district on Sunday.
The ambulances have been provided under MLA local area development fund for the years 2019-20 and 2020-21.
These ambulances will greatly help in meeting any kind of medical emergencies by swiftly shifting the patients to hospitals having advanced treatment facilities.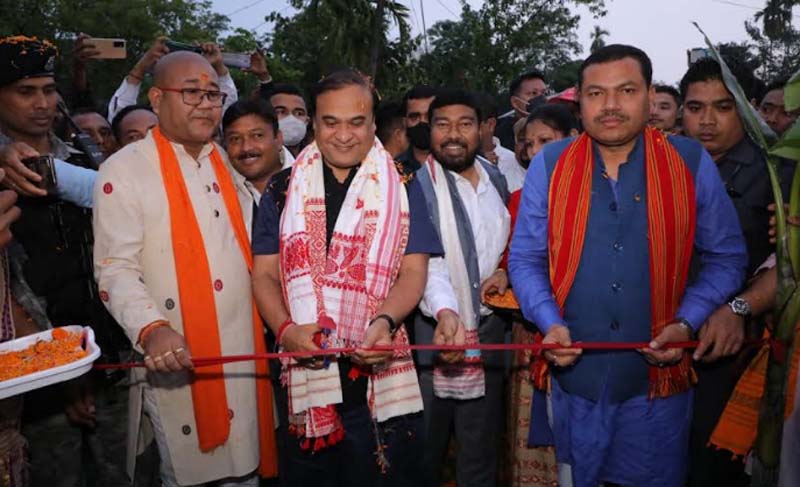 Speaking on the occasion, Chief Minister Dr. Sarma said that the State government has undertaken several development initiatives in fulfilling its commitment for tea garden areas since coming to power.
He said that the State government with a view to ensuring better health care facilities at the tea gardens will take steps for modernization of the hospitals in tea garden areas. The Chief Minister also informed that the state government will develop water supply scheme in each tea garden for providing safe drinking water.
Further highlighting state government's pro-people initiatives, Dr. Sarma said that issuance of caste certificates for the students living in the tea gardens will be simplified. Moreover, the state government will add six thousand more beneficiaries under Orunodoi scheme in Lahowal constituency.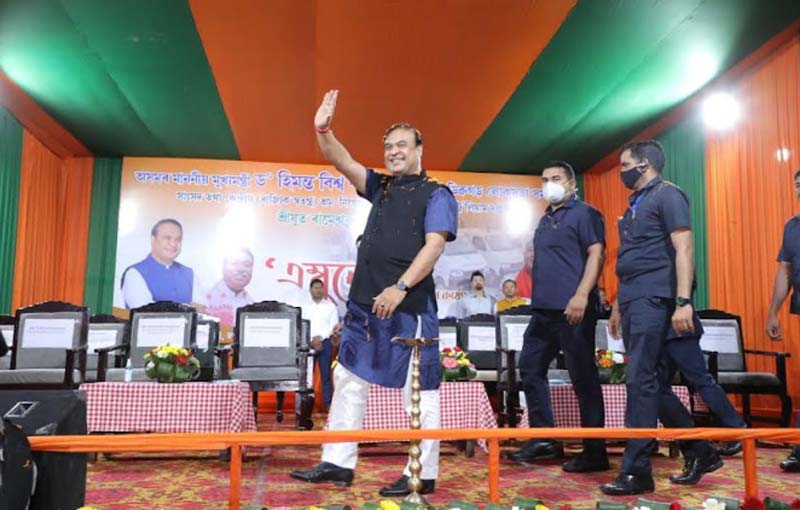 He also informed that flood and erosion management in Rohmaria will be fortified and Burhidihing flood management project will be intensified.
The Chief Minister also announced that the state government will construct Jagannath Community Centre in all the tea gardens of the state.
Union Minister of State for Petroleum and Natural Gas Rameswar Teli, Minister for Tea Tribe Welfare Sanjay Kisan, MLA Lahowal Binod Hazarika, MLA Dibrugarh Prasanta Phukan, MLA Moran Chakradhar Gogoi, MLA Naharkatia Taranga Gogoi, Chairman ATDC Rituparna Baruah and host of other dignitaries were present during the ambulance distribution programme.