India | Ukraine
Image credit: UNI
India sends teams for evacuation of citizens stuck in Ukraine, says topmost priority is safety of nationals
New Delhi/IBNS: The Indian government Thursday said that the country's topmost priority right now is the safety and evacuation of nationals stranded in Ukraine after Russia authorized military action against its western neighbour.
"Prime Minister Narendra Modi has stated that the topmost priority of the government is the safety and security of Indian nationals including students in Ukraine," Foreign Secretary Harsh V Shringla said during a media briefing.
This comes after air raid sirens wailed across Ukraine's capital Kiev as explosions boomed and flashed in cities across the country after Russian President Vladimir Putin authorized military action against its western neighbour. Around 40 people are reported to have been killed so far.
To assist in the evacuation of Indian nationals from Ukraine, India has sent MEA teams to the land borders with Ukraine in Hungary, Poland, Slovak Republic and Romania.
External Affairs Minister S Jaishankar also will speak to foreign ministers of Poland, Romania, Slovakia, Hungary over the evacuation issue.
Shringla informed that 4000 Indian nationals have already left Ukraine in the past few days.
"The MEA control room in Delhi has got 980 calls and 850 emails," he said.
A number of steps have been taken to deal with the emerging situation in Ukraine, Shringla said.
"We started the registration of Indian nationals in Ukraine about a month ago. Based on online registration, we found that 20,000 Indian nationals were there," said he.
"The situation on the ground is difficult and is rapidly evolving. One important step we have taken is to pursue all universities in Ukraine to conduct online classes. PM Modi has specifically stated that the MEA should do everything possible for our citizens in Ukraine," Shringla said.
The Indian Embassy in Ukraine continues to be functional and it has issued a number of advisories on the situation.
We're consulting universities, student contractors in the process of providing welfare and safety of our students," it added.
"Some sanctions have been imposed on Russia by the UK, US, Australia, Japan among others. We have to see what impacts these sanctions will have on our interests. Any sanctions will have an impact on our relationship, I think it would be correct to acknowledge that," said he.
On Thursday morning, President Putin announced the military action after weeks of tense buildup and attracted widespread condemnation from leaders across the world.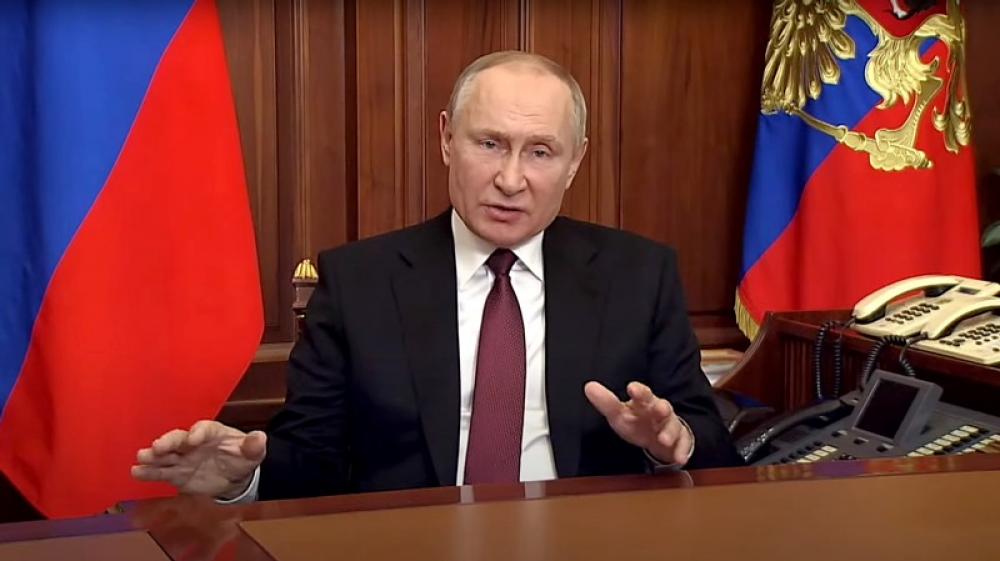 Long lines snaked outside of ATMs, supermarkets and gas stations in cities such as Kiev and Mariupol as people scrambled to prepare for what was coming.

Residents and communities across the country were gripped with "severe panic" as Russia on Thursday launched what Ukraine said was a "full-scale attack" against its neighbour, with cities bombarded from the air and forces fighting on the ground.