Meghalaya MLAs | TMC joining
Ex-Meghalaya CM, 11 other Congress MLAs officially join Trinamool Congress
The official joining of 12 MLAs from Meghalaya took place in the presence of party leaders Moloy Ghatak and Manas Bhunia.
The Meghalaya MLAs submitted a letter to assembly Speaker Metbah Lyngdoh around 10 pm on Wednesday, informing him of their change of status, reports said.
The development makes the Trinamool Congress the principal opposition party in the state.
The 12 MLAs include: Charles Pyngrope, Mukul Sangma, Marthon Sangma, Jimmy D. Sangma, Lazarus Sangma, Shitlang Pale, Miyani D. Shira, Himalaya M, George B. Lyngdoh, Dikkanchi D. Shira, Winnerson D. Sangma and Zenith Sangma.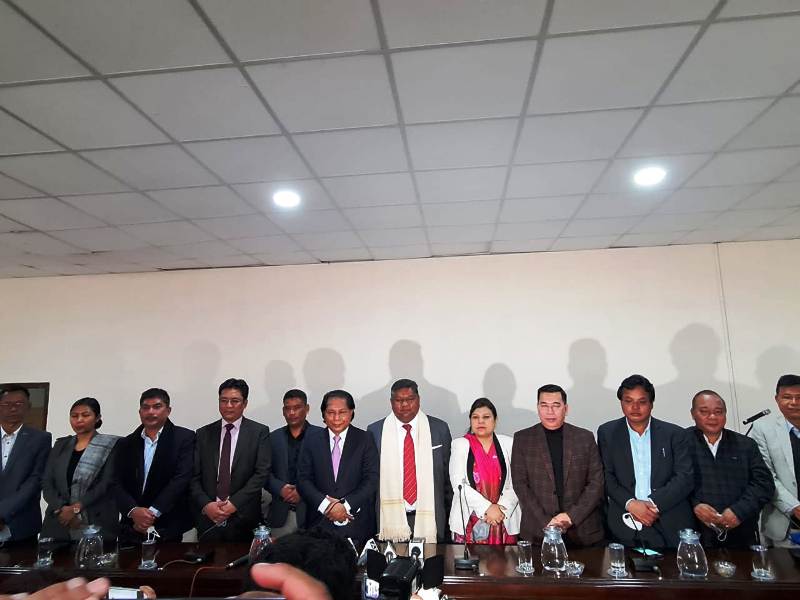 Earlier, Congress leaders Kirti Azad and Ashok Tanwar as well as Pawan Varma, formerly of Janata Dal (United), joined the Trinamool Congress in Delhi in the presence of party chief Mamata Banerjee, who is currently visiting the national capital.