Assam Rifles
Assam Rifles conduct various activities in Nagaland, Arunachal Pradesh
Guwahati/IBNS: The Jalukie Battalion of Assam Rifles distributed COVID-19 relief essentials for six old aged inmates of Senior Citizens Home located at Ngwalwa village in Nagaland's Peren district on Wednesday.
The event was organized by the Assam Rifles troops during the festive season of Deepawali which was highly appreciated by the inmates.
They were also educated about the Do's and Don'ts of maintaining hygiene and social distancing in today's times along with COVID-19 appropriate behaviour to follow.
The inmates were also emphasized upon the importance and benefits of COVID vaccination. A brief lecture was organized during the event, emphasizing importance of home quarantine, isolation, social distancing, good nourishment and proper hygiene for overall health and well being.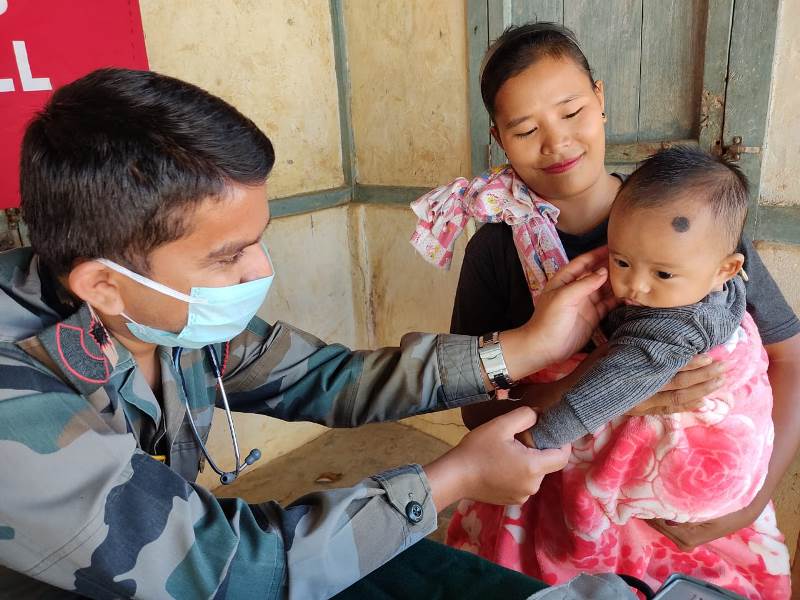 On the other hand, the Longding Battalion of Assam Rifles organized a medical camp cum awareness campaign at Chatung village in Arunachal Pradesh's Longding district.
During the camp, medical screening of villagers and distribution of necessary medicines was carried out.
Villagers were informed about current protocols to be followed to prevent spread of the COVID-19.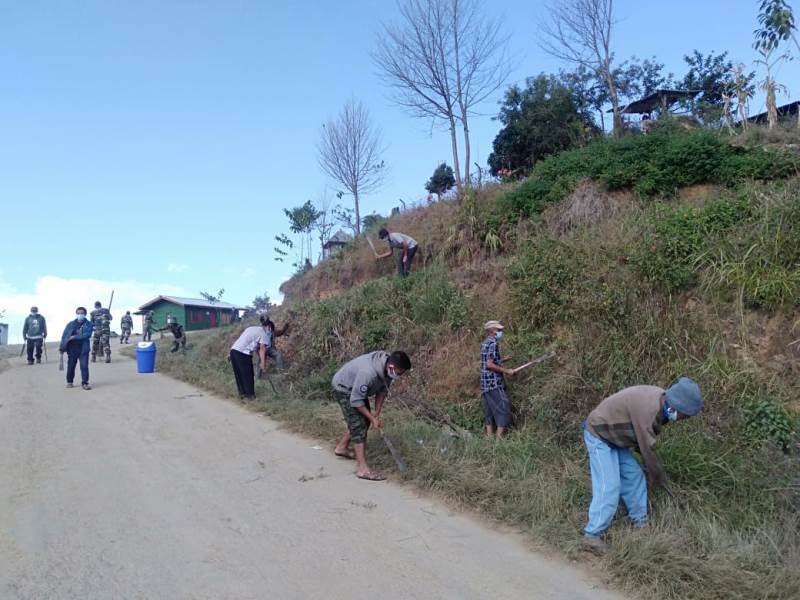 A total of 330 villagers including 160 females, 133 males and 37 children were administered necessary medical aid. Local Population expressed their gratitude towards Assam Rifles for conducting medical camp and distributing essential items for welfare of people of remote areas.
Kiphire Battalion of Assam Rifles had organized Swachh Bharat Abhiyan in the wake of Rashtriya Ekta Diwas 31 Oct-14 Nov in Pungro Town in Nagaland's Kiphire district on Tuesday.
The aim of this initiative was to initiate a cleanliness drive in the Town. The Cleanliness Drive received an overwhelming response from the local population wherein approx 25 people participated in the cleanliness drive.
During the programme the importance of cleanliness was explained. Locals were encouraged to undertake cleanliness of the area to achieve healthy and disease free Nagaland.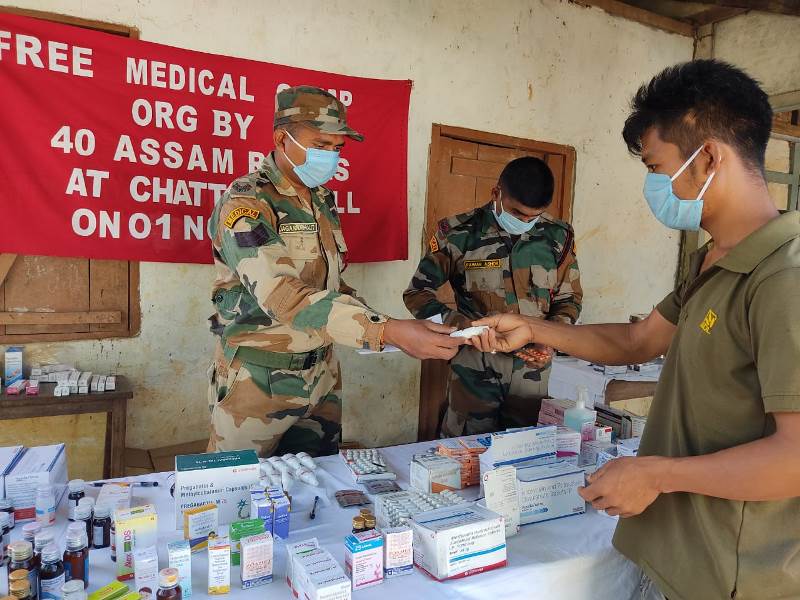 The initiative taken by Assam Rifles was highly appreciated by the locals and they assured in maintaining cleanliness, health and hygiene for a disease free Nagaland.