Kerala Rain
Image Credit: UNI
At least 21 killed as heavy rains lash Kerala; rescue ops continue
Heavy rains have devastated parts of Kerala, triggering landslides in Idukki and Kottayam districts and killing at least 21 people.
After incessant rains throughout the night, the intensity of rains has reduced and there are no further incidents of flooding, according to media reports.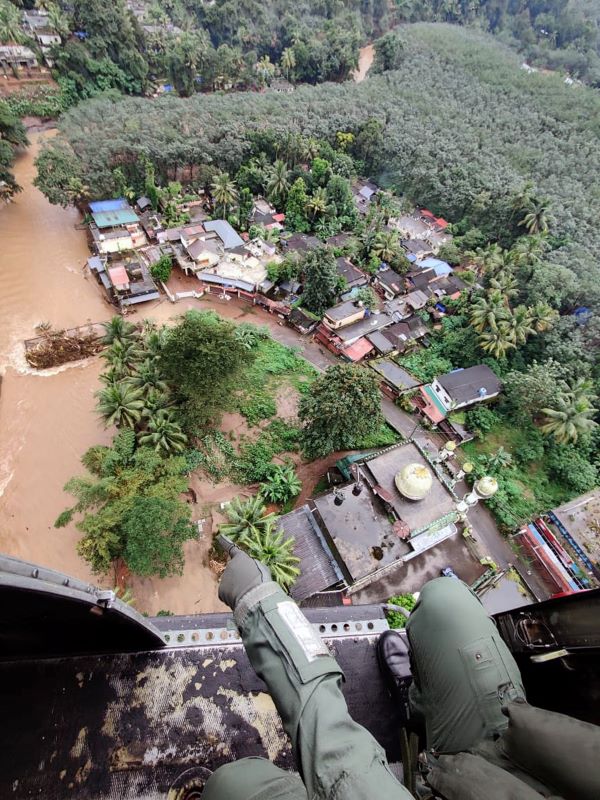 "We are continuously monitoring the situation in parts of Kerala in the wake of heavy rainfall and flooding. The central govt will provide all possible support to help people in need. NDRF teams have already been sent to assist the rescue operations. Praying for everyone's safety," Home Minister Amit Shah tweeted this morning.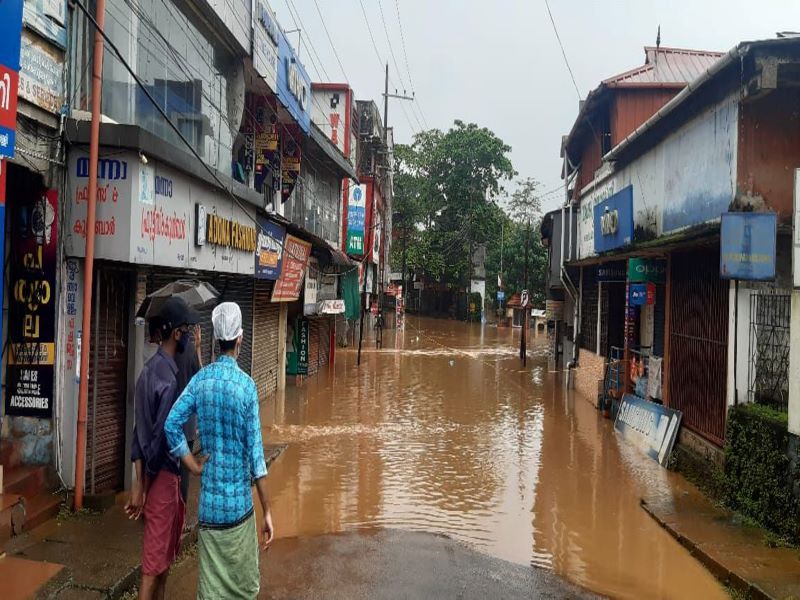 Prime Minister Narendra Modi tweeted his condolences to the families of those killed in the flood and landslides.
"It is saddening that some people have lost their lives due to heavy rains and landslides in Kerala. Condolences to the bereaved families," he tweeted.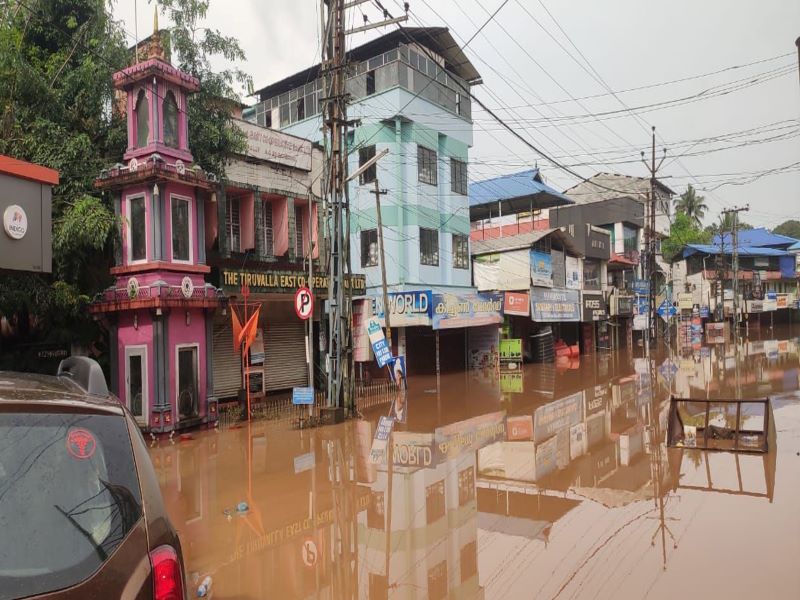 The prime minister also spoke to Pinarayi Vijayan and "discussed the situation in the wake of heavy rains and landslides in Kerala".
"Authorities are working on the ground to assist the injured and affected. I pray for everyone's safety and well-being," he said in a tweet.
Pathanamthitta, Kottayam, Ernakulam, Idukki, Thrissur and Palakkad districts have been put on red alert as the weather office had predicted heavy to very heavy rain till morning.
The low-pressure area over the southeast Arabian sea off the Kerala coast is the cause of the heavy rainfall.
Chief Minister Pinarayi Vijayan held a high-level meeting to intensify the rescue efforts.
He has directed authorities to use all means to evacuate people stranded in areas flooded due to heavy rain in the state, including Kottayam.
The Chief Minister has directed that camps have to be started by following Covid protocol.
Masks, sanitisers, drinking water, medicines should be made available in camps, he said.
Caution should be taken for people who have co-morbidities and those who have not taken vaccination, he added.
The National Disaster Response Force has deployed 11 teams while the Army, Navy and Air Force have stepped in to help the civil administration handle the situation following the state government's request.
Congress leader Rahul Gandhi, who is an MP from Wayanad, tweeted, "My thoughts are with the people of Kerala. Please stay safe and follow all safety precautions."
The weather office has highlighted the creation of a low pressure area over southeast Arabian sea off the Kerala coast as the reason behind the downpour.