JeM
JEM members released from Afghan prisons by Taliban now rejoin group, plan to attack India: Report
Kabul: Information gathered by security agencies reveals that nearly 100 members of banned terror outfit Jaish-e-Mohammed (JeM), who were released from Afghan prisons by the Taliban, have joined back the outfit which is planning to carry out fresh attacks in India, particularly in Jammu and Kashmir, media reports said on Friday.
The agencies have come across JeM-linked social media posts about the outfit chief, Masood Azhar, exhorting the cadres to prepare for attacks in Jammu and Kashmir following the Afghanistan victory.
"At the institutions controlled by the terror outfit, sermons given to the followers last week revolved around the same theme," a security agency official told The Hindu.
"Senior functionaries of the JeM and the Taliban have already held meetings. The JeM has been assured of all the support in carrying out its activities targeting India. The developments in Afghanistan will also embolden Pakistani forces, which facilitate infiltration of terrorists," the official stated.
The information was shared by the official at a time when Afghanistan is witnessing conflicts ever since foreign forces started leaving the nation.
On August 15, the Taliban entered Kabul. President Ashraf Ghani resigned and fled the country to prevent what he described as bloodshed that would occur if militants stormed the city.
Many countries have since started evacuating their citizens and diplomatic personnel from Afghanistan.
Thursday blasts:
The death toll from a series of terrorist attacks, led by the Islamic State, in the Afghan capital of Kabul has reached 103 people, media reported Friday.
The Wall Street Journal reported that at least 103 people – 90 Afghan civilians and 13 US servicemen – have been killed in the attacks.
As many as 1,338 people have been injured by the terrorist attacks, a source in the Afghan Ministry of Health told Sputnik Friday.
At least four blasts targeted Kabul airport and its outskirts. The Islamic State-Khorasan terrorist group reportedly claimed responsibility for the attacks which occurred Thursday evening.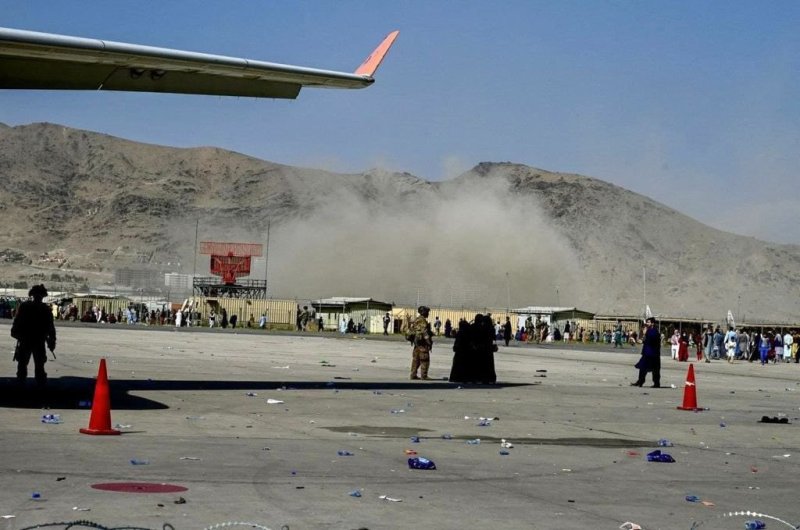 Thousands of people have been gathering outside the Kabul airport in recent days with western troops racing to evacuate foreigners and Afghans from the war-torn country by an Aug 31 deadline, set by US President Joe Biden.
Image: UNI and Twitter