West Bengal Sanitizer Factory
Kolkata: Massive fire breaks out at Maheshtala sanitizer factory, firefighting ops underway
Kolkata/IBNS: A major fire broke out at a sanitizer factory at Dakghar area in Maheshtala in Kolkata's neighboring South 24 Parganas district of West Bengal on Tuesday, reports said.
According to reports, the fire was first seen at around 11 am. at a sanitizer factory located at Maheshtala Industrial Area, barely 15 km. from central Kolkata, and it spread quickly to a coconut oil factory beside.
As many as 11 fire tenders along with a fire fighting robot rushed to the scene and firefighting operations are currently underway.
West Bengal Fire Minister Sujit Bose later visited the scene.
Fire and emergency services officials engaged in the operation said that one person was injured due to an explosion in a sanitizer filled tank while five more workers of the factory had fallen sick due to heavy smoke.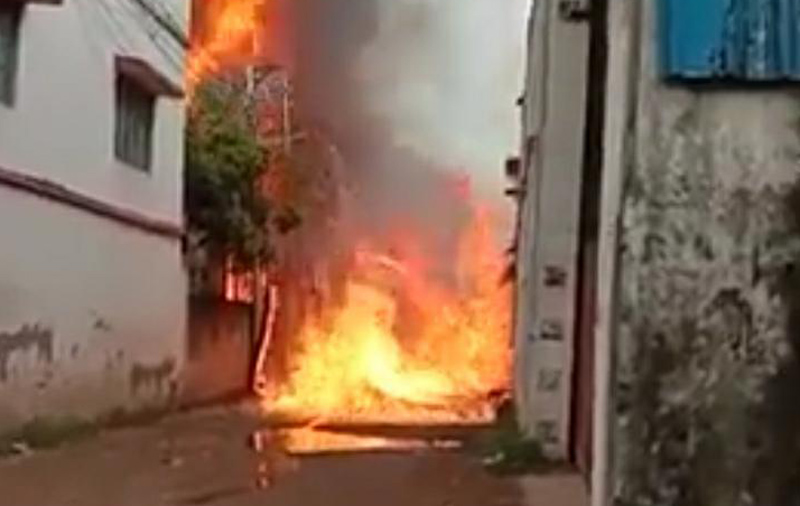 "All have been admitted to a local hospital and they are undergoing treatments in a stable condition," the official said.