Union Cabinet Reshuffle | Chirag Paswan
Image Credit: UNI
Chirag Paswan threatens to approach court if uncle given Cabinet position under LJP quota
Patna/IBNS: The possibility of rebel Pashupati Nath Paras being included in the Union Cabinet has been opposed by his nephew Lok Janshakti Party leader Chirag Paswan, who said Paras cannot be given a Cabinet berth under LJP quota as he had been expelled from the party.
Paras who led the Lok Janshakti Party (LJP) coup in Bihar against ex-Union Minister Ram Vilas Paswan's son Chirag Paswan is in Delhi after he received a call from Amit Shah, said an NDTV report.
"Making him (Pashupati Paras) a Union Minister on LJP quota is not possible as the party's executive board has expelled him. I have informed Prime Minister Modi through a letter," Chirag, who is on an "Aashirvad Yatra" in Bihar, was quoted as saying by ANI.
Chirag also said he would seek judicial intervention if his uncle is appointed as an independent MP or from JD(U).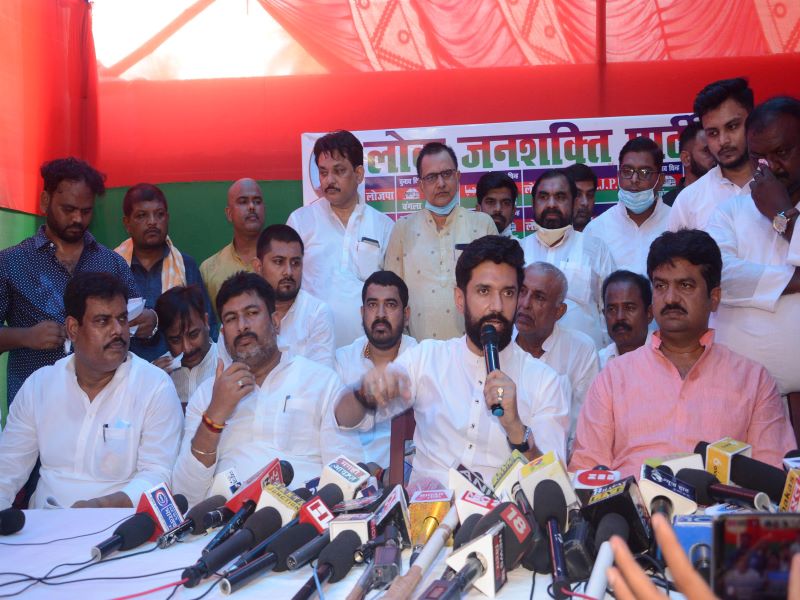 Paswan junior has been locked in a bitter feud with his uncle over the control of the party founded by his father late Ram Vilas Paswan, who died last October.
Less than a year after his demise, the party has run into deep crisis, with his younger brother, who played the role of a backroom strategist till a few days back, forging a secret alliance with five of the party's six MPs who elected him LJP leader in Lok Sabha.
Both the factions have since moved to grasp the control of the party and project their group as the real LJP.
At the rally Chrag also lashed out at the ruling JD (U) in Bihar, saying its days are numbered.
Amid the fallout with Pashpati Paras, Chirag received a rousing welcome as part of his Ashirwad yatra on Monday in Hajipur, represented eight times in Lok Sabha by his father and currently represented by his uncle.