West Bengal | President's rule
Image credit: Trinamool Congress Facebook
Supreme Court agrees to hear plea seeking President's rule in West Bengal over post-poll violence
New Delhi/IBNS: The Supreme Court on Thursday agreed to hear a petition which sought imposition of President's rule in Bengal in view of the continuing violence after the Assembly election results were declared on May 2, returning to power the Mamata Banerjee-led Trinamool Congress government with a thumping majority, said reports.
The petition sought the deployment of armed/paramilitary forces to help the administrative authorities restore normalcy in the state.
It also asked for setting up of a Special Investigation Team (SIT) for investigating the causes and reasons behind the post-poll violence in West Bengal that was unleashed in the state after the results were declared.
The apex court earlier in the day issued a notice to the Centre, state government, and Election Commission seeking their responses on the petition.
A two-member bench headed by Justice Vineet Saran was hearing a batch of pleas for a fair investigation and speedy justice to the victims of the post-poll violence that broke out in the state.
The court has given four weeks to all the parties to respond to the notice.
West Bengal Chief Minister Mamata Banerjee has also been made a party in the petition, however, no notice was issued to her.
The plea contended that Trinamool Congress contested the election purely on a communal basis arousing the feelings of the minority community and appealing to them to remain united and vote for their party for their future.
The petitioners prayed the court for directions to award compensation to the victims and their family members after ascertaining the nature of loss sustained by them in post-poll violence.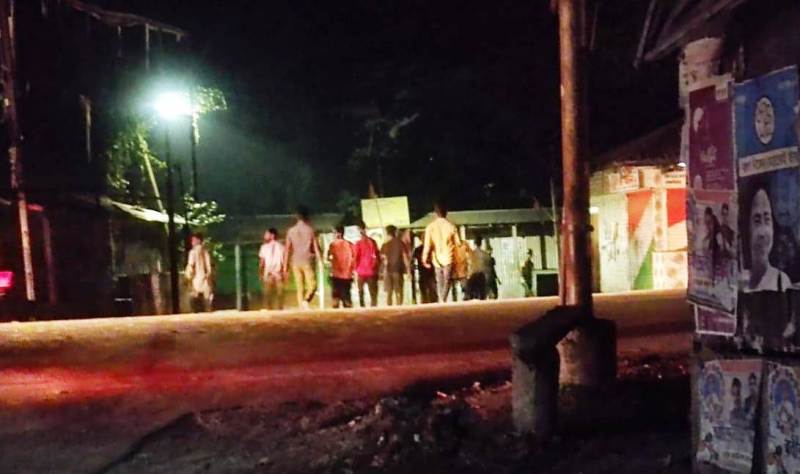 During the hearing, Lucknow-based advocate Ranjana Agnihotri claimed that thousands of residents of West Bengal are being terrorised, displaced from their houses, and physically assaulted owing to post-poll violence.
She also claimed the destruction of properties and ransacking of places of business during the time.
At least 16 people were killed in the violent incidents after supporters of TMC and Bharatiya Janata Party allegedly clashed in various parts of the state since May 2.