Bengal polls 2021
Election Commission deploys 753 coys of Central Forces for final leg of Bengal polls
New Delhi/Kolkata/IBNS: To ensure a free, fair and peaceful election in 11,860 polling booths spread across 35 assembly constituencies in four districts in the eighth and final phase of West Bengal assembly polls scheduled on Thursday, the Election Commission of India (ECI) has deployed 753 companies of Central paramilitary forces along with the state police, officials said.
According to reports, the ECI is deploying 224 companies of CAPF to 3908 polling booths in 11 assembly constituencies in the Birbhum district, where conducting a peaceful election has always been a big challenge for the Election Commission.
Besides appointing Nagendra Nath Tripathi as the SP of Birbhum and putting TMC strongman Anubrata Mondal under strict surveillance, the Commission has deputed six additional police observers to the district.
Meanwhile, three more districts- Murshidabad (11 ACs- 3796 polling booths), Malda (06 ACs- 2073 booths) and Kolkata North (07 ACs- 2083 booths), where the election will be conducted on Thursday, have received 212, 110 and 95 companies of CAPF respectively.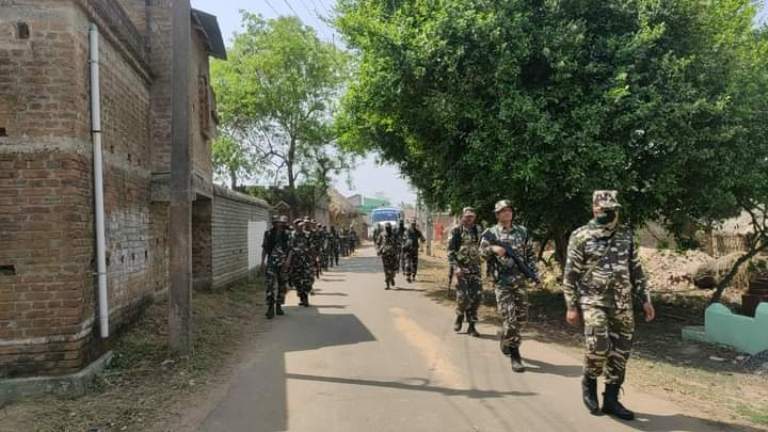 Sources in the ECI said that out of 753 coys of CAPF, 641 companies will be engaged in securing the polling booths while remaining force will be used as Quick Response Teams (QRTs) as well as kept in reserve.
ECI officials said that 1073 companies of CAPF had come to West Bengal on election duty, and 318 companies of them have already been discharged.