Kumbh Mela | Covid-19
Image Credit: UNI
Kumbh Mela: Top seer dies of Covid-19, several others infected
Haridwar/IBNS: Mahamandaleshwar Kapil Dev Das, 65, who was admitted to hospital earlier this week with coronavirus infection, died on Thursday, according to officials, media reports said.
The seer, who headed the Niravani Akhada of MP, one of the 13 main akhadas or ascetic councils, died of Covid-19 complications in a private health facility in the Kumbh area, said media reports.
A Times of India report said that at least two akhadas have exited the Kumbh amid increasing number of Covid-19 cases.
The grand pilgrimage has hosted lakhs of pilgrims so far with a staggering 9,43, 452 pilgrims taking the holy dip in the Ganges on April 14, the day of the Baisakhi 'shahi snan' or the royal bath, considered one of the most auspicious day of the Kumb, said the report.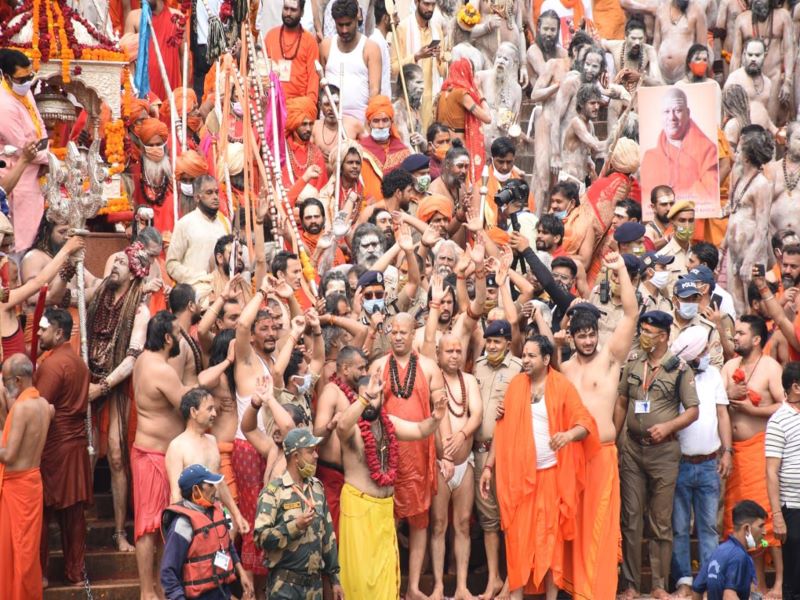 The Kumbh Mela will officially end on April 30 and the next royal bath is on April 27.
Meanwhile, seers of the akhadas in Haridwar demanded an apology from Niranjani Akhada for announcing the "conclusion" of the mela in view of the surge in Covid cases, saying that it does not have the right to do so.
Secretary of Niranjani Akhada Ravindra Puri said while announcing its exit that most of the saints and their followers have Covid-19 like symptoms.
According to the TOI report, at least 10,000 more saints and followers are staying in the camping houses in Kankhal where the deceased seer was staying and their samples are scheduled to be taken today.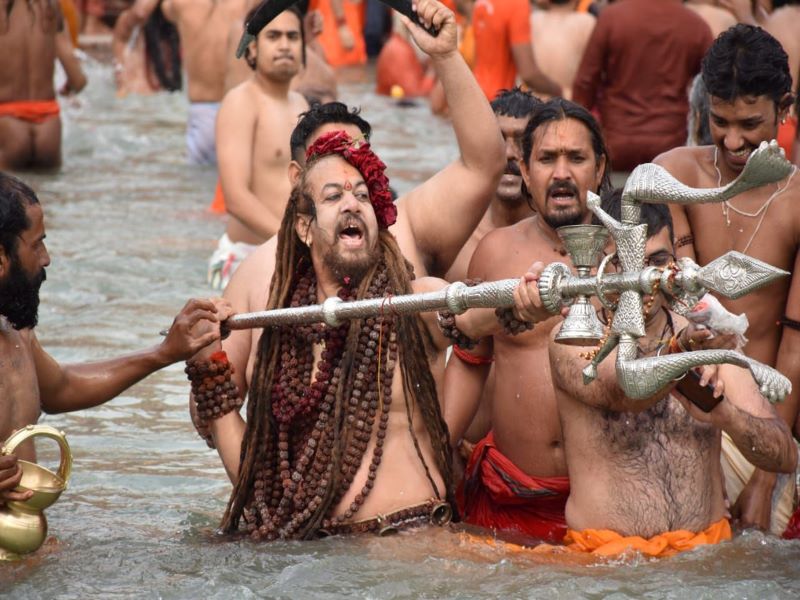 At least 68 top seers in Haidwar have tested positive for Covid-19 between April 5 and 14, a senior official of the health department has confirmed, stated the report.
President of Akhil Bharatiya Akhada Parishad Mahant Narendra Giri, who tested positive for the virus, is admitted at the All India Institute of Medical Sciences, Rishikesh.
The mela administration does not have any record of the people who have died of Covid-19 while attending the religious fair.