Ambani's security scare
Image credit: @CPMumbaiPolice Twitter handle
Mumbai police chief Param Bir Singh removed amid scare over Ambani's security lapse
Mumbai/IBNS: Mumbai's police chief Param Bir Singh was removed from the post on Wednesday and was replaced by Hemant Nagrale.
Param Bir Singh, moved to Home Guard, left his office shortly after the announcement by Maharashtra Home Minister Anil Deshmukh.
This comes after the National Investigation Agency (NIA) had arrested Maharashtra Assistant Police Inspector Sachin Vaze for his alleged role in placing an explosives-laden SUV car near industrialist Mukesh Ambani's house last month.
The investigation has become a huge embarrassment for the Shiv Sena-led Maharashtra government with the opposition Bharatiya Janata Party accusing Chief Minister Uddhav Thackeray of shielding Sachin Waze.
The officer was earlier moved out of the Mumbai crime branch to the Citizen Facilitation Centre (CFC) at the police headquarters.
The case involves a Scorpio car laden with 20 gelatin sticks found abandoned near industrialist Mukesh Ambani's residence in Mumbai's Carmichael Road on Feb 25. It carried a threat letter to Mukesh and Nita Ambani.
A day later, the police learnt that the SUV was stolen and that its owner lived in Vikhroli, another part of the city.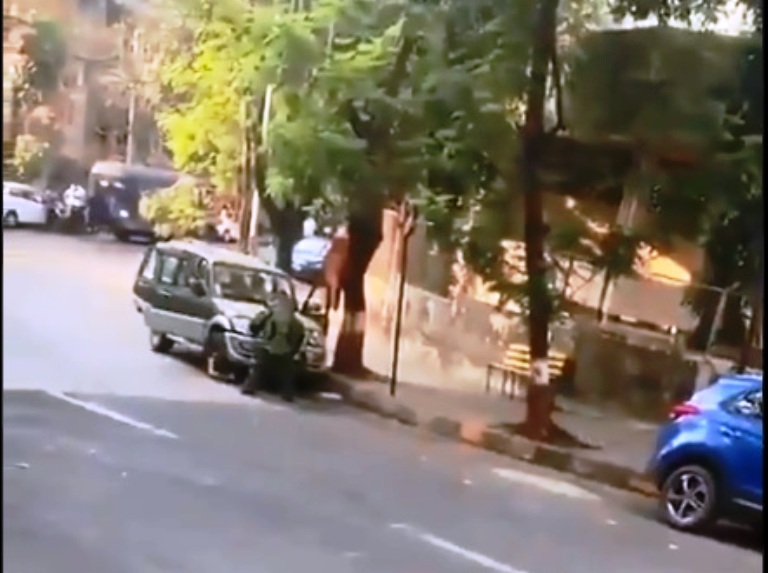 The police had then recorded the statement of owner Hiren Mansukh, who was a spare car parts businessman. He had earlier reported the car got stolen. On March 5, the owner of the Scorpio was found dead.
On March 2, he had written a letter addressing Uddhav Thackeray, Anil Deshmukh and Mumbai Police Commissioner alleging harassment by police and journalists. Hiran had also pleaded for police protection and legal action against the intimidation.
In his letter, he had elaborated how the car was stolen and said that the police were harassing him.
He had told the police that he had done the interiors of the car owned by one Sam Muteb and had only reported the car's theft. He had not returned the car to its owner as he was not paid for the work, Deshmukh said.
Later the NIA probe revealed that Vaze had allegedly borrowed the SUV for around four months till he returned it on February 5, Hiran's wife stated.
The NIA, which took over the investigation from the Mumbai police, alleged that the number plate of the abandoned vehicle was found in a car that Sachin Waze was using.