Kolkata fire
Image credit: Video grab
Fire breaks out in Kolkata multi-storey, firefighting ops underway
Kolkata/IBNS: A major fire broke out in a multi-storey office-building at Strand Road in central Kolkata on Monday evening, reports said.
According to reports, the fire was first noticed at around 6:10 pm on the 12th floor of the building and the fire bridge was called in.
As many as 10 fire tenders and a hydraulic ladder have been deployed to the scene and firemen are continuing firefighting operations to bring the blaze under control.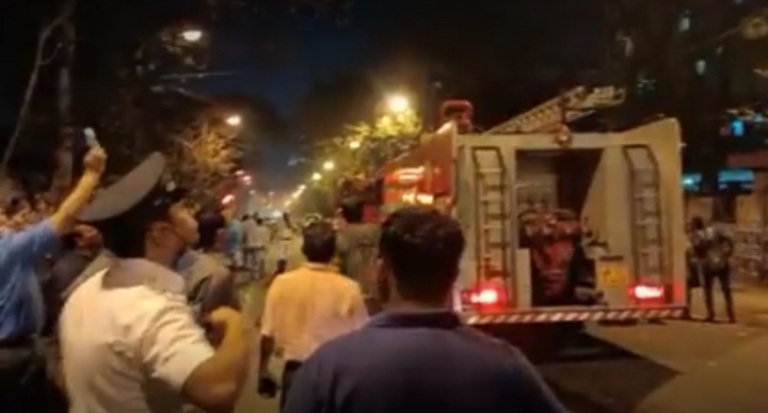 Local police said that no casualty had been reported so far and there was no report of anyone trapped inside the building.
Due to the incident, vehicular traffic on Strand Road has been restricted between Babughat and Howrah bridge (Rabindra Setu).