West Bengal Polls
EC announces poll dates for four states & one UT: West Bengal Assembly polls to be held in eight phases starting March 27
New Delhi: The high-voltage Assembly polls in West Bengal will be held in eight phases from March 27 to April 29.
West Bengal will vote on Mar 27, Apr 1, 6, 10,17,22,26,29.
Chief Election Commission Sunil Arora said voting in Assam will be held in three phases.
Polling in Assam will take place on Mar 27, Apr 1 and Apr 6.
In Kerala single-phase polling will be held on Apr 6.
Tamil Nadu will also witness single-phase polling on Apr 6.
Puducherry will also vote to elect a new Assembly on Apr 6.
Counting of votes will take place on May 2.
Sunil Arora said polling time has been increased by one hour in the upcoming polls.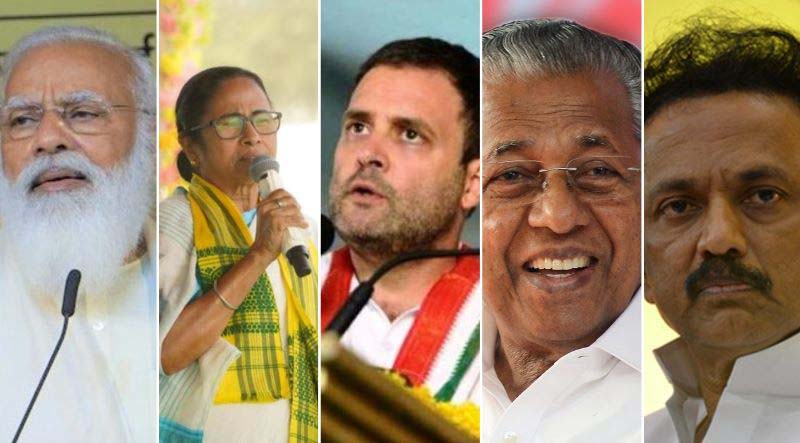 "Like in Bihar, polling time has been extended by an hour," Chief Election Commissioner Arora said while addressing a press conference.
He said: "A total of 824 assembly constituencies shall be going for polls during these elections. 18.68 crore electors will cast vote at 2.7 lakh polling stations in Tamil Nadu, West Bengal, Kerala, Assam and Puducherry."
He said moral code of conduct will be effective immediately after the announcement of the polling dates.
Crucial Polling Dates:
Assam dates:
First phase: Mar 27
Second Phase: April 1
Third Phase: April 6
Kerala Date:
Polling Date: April 6
Tamil Nadu date:
Polling date: April 6
Puducherry date:
Polling date: April 6
West Bengal dates:
First phase: March 27
Second phase: Apr 1
Third Phase: Apr 6
Fourth Phase: April 10
Fifth Phase: April 17
Sixth Phase: April 22
Seventh Phase: April 26
Eighth Phase: April 29
Counting of votes: May 2