Bengal Politics
Will implement Ayushman Bharat in Bengal, assures Amit Shah as BJP vows to make Mamata supporter-less by Feb-end
Kolkata/IBNS: Union Home Minister Amit Shah on Sunday told a rally in Howrah that the central health scheme Ayushman Bharat will be implemented immediately after the Bharatiya Janata Party (BJP) comes to power in the state, as speakers, mostly those who joined the saffron outfit from Trinamool Congress, vowed to take on Mamata Banerjee and make her completely supporter-less by the time polls were held.
Joining a rally in Howrah's Dumurjola stadium virtually, Shah said, "Mamata Banerjee has deprived people of the state of Ayushman Bharat because that is made by Narendra Modi. I assure you all that Ayushman Bharat's implementation will be decided in the first cabinet meeting." He said this amid a desertion crisis-ridden Mamata Banerjee's efforts to reach out to voters offering her Sastha Sathi health cards for every person in the state.
Mamata Banerjee had stalled the implementation of the central healthcare scheme in West Bengal for two years now while announcing the health care card Sastha Sathi for everyone with her Duare Sarkar (Govt at Doorstep) initiative in the poll-bound state.
Targeting the Trinamool Congress government over the infiltration issue, Shah said, "Mamata Banerjee has kept the borders open for the infiltrators to come in. Not the Trinamool Congress government, it is only the BJP government that can stop infiltration."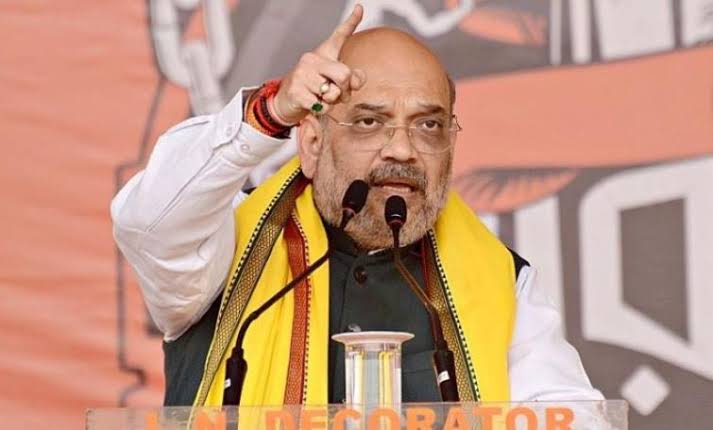 Union Minister and BJP leader Smriti Irani, who came to the rally to fill up the physical absence of Shah, also targeted West Bengal Chief Minister Mamata Banerjee over the alleged misrule.
"It is only the Mamata Banerjee government which has refused to help the migrant workers to return to the state amid the coronavirus," Irani said at the Trinamool's stronghold.
Trinamool turncoats- Rajib Banerjee, Prabir Ghoshal, Baishali Dalmiya, Rathin Chakraborty, Partha Sarathi Chatterjee, actor Rudranil Ghosh- who joined the BJP last night in presence of Shah in Delhi were once again welcomed in the party on Sunday.
Slamming his former party boss Mamata Banerjee over the state's health scheme Swastha Sathi, Rajib Banerjee said, "Swastha Sathi is a gimmick. The state government does not even have a budget for the scheme."
The eastern state of India is greatly building up to the high-octane polls as the BJP, which is buoyant by the unprecedented success in the 2019 General Elections, is aiming to unseat the Trinamool.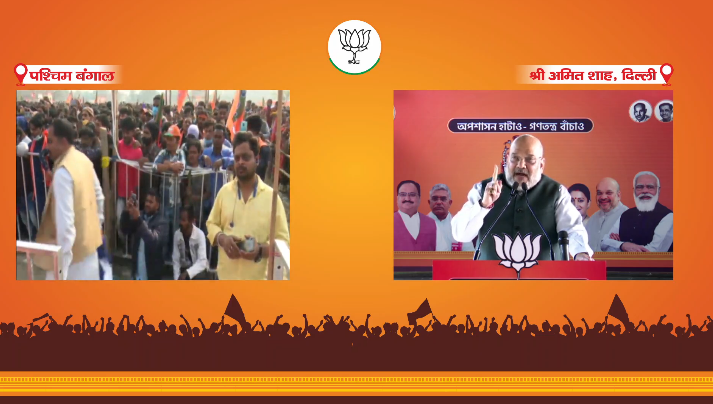 Midnapore strongman Suvendu Adhikari, who recently joined the BJP with a fanfare, dubbed the Trinamool Congress (TMC) a private limited company.
Claiming that by Feb end the TMC will be shorn of all supporters, he said: "By Feb 28, TMC private limited company will be deserted completely and no one will be left there."