Mamata Banerjee
Image credit: AITMC Facebook page
Mamata Banerjee inaugurates Mahjerhat Bridge in Kolkata, accuses Railways over delay
Kolkata/IBNS: The Majherhat Bridge in South Kolkata, which had collapsed on Sept 4, 2018, was thrown open for the traffic on Thursday in presence of West Bengal Chief Minister Mamata Banerjee.
It has been named Jai Hind Bridge and was inaugurated by the Chief Minister herself.
Speaking at the event, Banerjee said: "The delay in reopening the bridge was due to the Railways. Railways was not giving permission. Otherwise, it would have been reopened nine months earlier."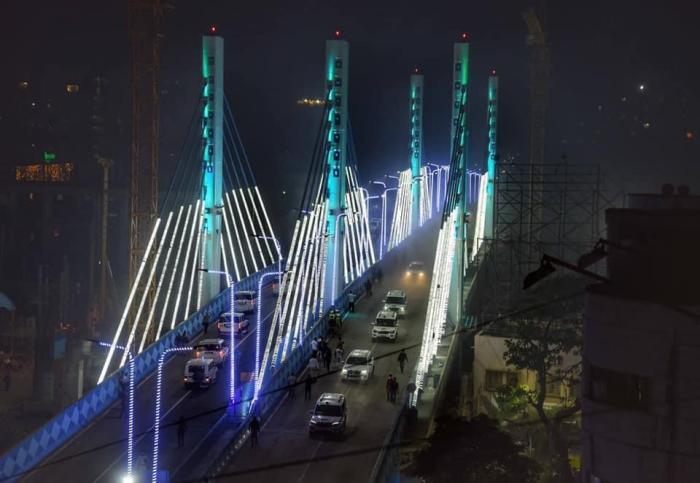 "I was the Railway Minister for a couple of times. Railways officers are not responsible. There are some political leaders who do the trick," Banerjee added trading charges against the Centre.
She said that the Centre has not paid a "single rupee."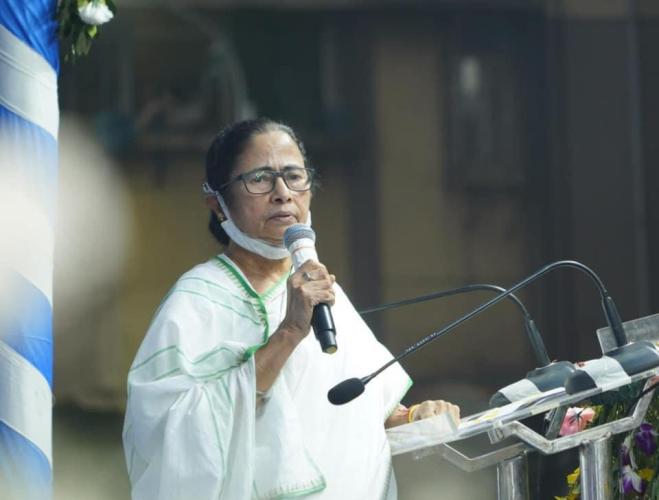 "The state has funded the entire money of the bridge. The Railways was supposed to contribute but they didn't," said the CM.
"I appeal to common people to please take care of the bridge as it is very tough to construct a thing," said Banerjee.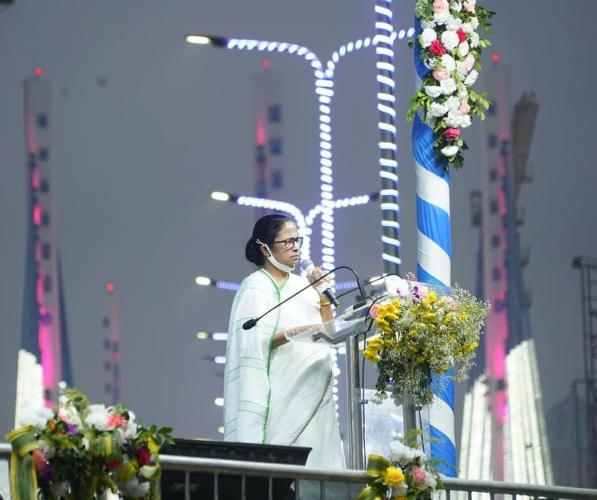 The inauguration event was also attended by state's PWD minister Aroop Biswas, Urban Development Minister Firhad Hakim and Trinamool MLA from Behala Paschim and Education Minister Partha Chatterjee.
On Sep 4 evening in 2018, a nearly 40-metre block of southwest Kolkata's Majherhat rail over bridge collapsed, leaving three persons dead and at least 25 others injured.