Farmers Protest
Image Credit: Hanuman Beniwal official Facebook page
NDA ally Hanuman Beniwal threatens to quit over new farm laws
Jaipur/IBNS: Rashtriya Loktantrik Party (RLP) chief Hanuman Beniwal has threatened to quit NDA if the new farm laws are not scrapped, becoming the second ally after Shiromani Akali Dal to disapprove the decision of the BJP-led coalition at the Centre.
In a letter to Home Minister Amit Shah, the Jat leader said his party would reconsider alliance with the BJP if the three contentious farm laws are not removed by the Centre.
In a tweet addressed to Home Minister Amit Shah, Beniwal demanded that the three farm laws at the core of the protests by thousands of farmers be scrapped. He also demanded that the Centre implement the recommendations of Swaminathan Commission and designate a venue, as desired by the farmers, in Delhi for early talks.
श्री @AmitShah जी,देश मे चल रहे किसान आंदोलन की भावना को देखते हुए हाल ही में कृषि से सम्बंधित लाये गए 3 बिलों को तत्काल वापिस लिया जाए व स्वामीनाथन आयोग की सम्पूर्ण सिफारिशों को लागू करें व किसानों को दिल्ली में त्वरित वार्ता के लिए उनकी मंशा के अनुरूप उचित स्थान दिया जाए !

— HANUMAN BENIWAL (@hanumanbeniwal) November 30, 2020
Beniwal, who was earlier in BJP, left the party and floated RLP ahead of the 2018 Rajasthan elections and joined NDA ahead of the 2019 Lok Sabha elections.
According to reports, Beniwal's reaction indicates discomfort within his party over the massive protests against the new agriculture laws. Beniwal's party had won three seats in Rajasthan Assembly elections and posed a tough it in some others.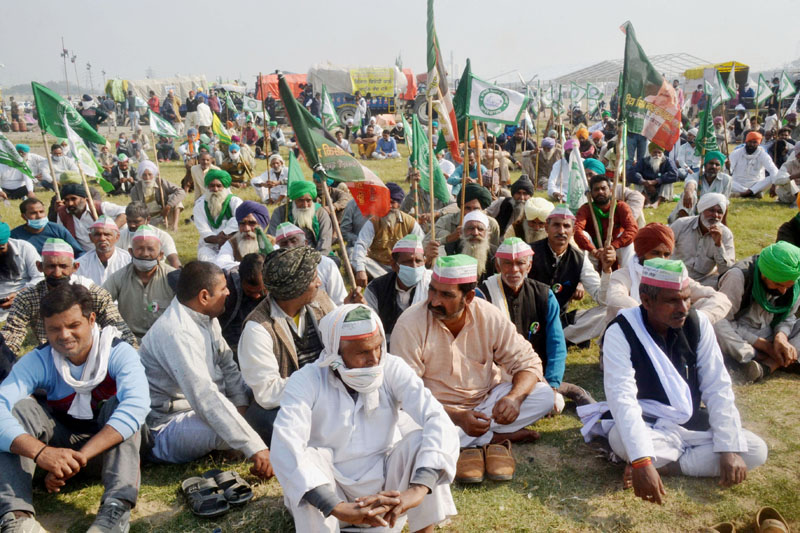 On Monday, the protesting farmers threatened to block roads to New Delhi from five points, further intensifying their agitation.
The farmers have threatened to block roads from Sonipat, Rohtak, Jaipur, Ghaziabad-Hapur and Mathura.
The Centre's new farm laws will now allow farmers to sell their produce to institutional buyers beyond the regulated wholesale market.
However, farmers and opposition leaders criticised the Centre's move stating small peasants will have little bargaining power while selling their produce to institutional buyers, running the risk of getting exploited.
Despite the massive protests, Prime Minister Narendra Modi during his radio address to the nation on Sunday said the Centre's new farm laws have opened doors of opportunity for the Indian farmers.
"The demands that farmers made over the years, which every government had only promised to meet so far, have finally been met," Modi said in programme Mann Ki Baat.