Suvendu Adhikari's exit from party imminent? Trinamool Congress still hopeful for his stay
Kolkata/IBNS: West Bengal Chief Minister Mamata Banerjee's once-a-trusted lieutenant Suvendu Adhikari's gradual stepping down from various portfolios has raised speculations over his exit from the Trinamool Congress.
After resigning as the Hoogly River Board Commission (HRBC) chairman last evening, Adhikari on Friday afternoon took the West Bengal politics to storm by stepping down as the state's Minister in-charge of Transport, Irrigation and Water Resource.
"I thank you for giving me opportunity to serve the people of the State, which I did all through with commitment, dedication and sincerity," Adhikari wrote in his resignation letter to the CM.
Later in the evening, Dhankhar accepted Adhikari's resignation as per Banerjee's recommendation.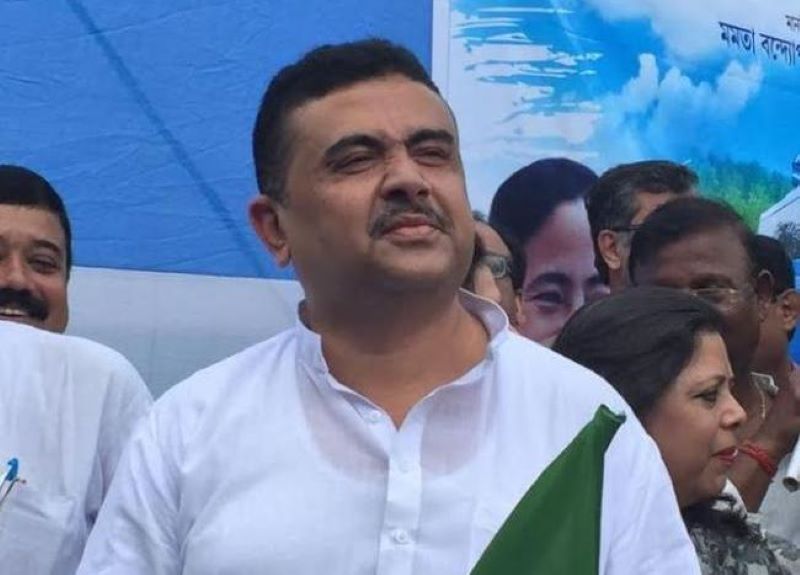 The 49-year old politician, an MLA from Nandigram Assembly constituency, has also surrendered the Z category security accorded to him.
Adhikari, who has been instrumental in 2007-2008 Nandigram movement which led the Trinamool to oust the 34-year old Left Front government, has been holding "independent" rallies devoid of his party banners and references to Banerjee.
In one of the rallies, Adhikari made a veiled attack on Trinamool MP and the CM's nephew Abhishek Banerjee, who is often referred to as the number two in the party.
"I haven't reached this position by parachute or elevator. I have reached this point by climbing the stairs," Adhikari had said indirectly referring to Abhishek.
Despite the resignation from ministry, the Trinamool, which is facing a neck-to-neck fight with the Bharatiya Janata Party (BJP) politically, is still hopeful that Adhikari would continue to work for the ruling dispensation.
The same is resonated in the words of Trinamool Lok Sabha MP and veteran politician, Saugata Roy, who said, "He is still in the party. He is still an MLA of the party. Why should I take it as anything bad."
"I am hopeful that Suvendu Adhikari will continue as the party MLA," said Roy.
The BJP, which is looking to unseat Banerjee riding on its 2019 Lok Sabha poll success, has already welcomed Adhikari to its party.
"Suvendu Adhikari's resignation is not unexpected. It was bound to happen as the incidents were unfolding. The beginning of the end of Trinamool has begun. Trinamool is not a party of respectable people so various MPs, MLAs have already resigned. It will happen in future too. If they want to come to the BJP, we will welcome them," said BJP state president Dilip Ghosh.
Not giving much weight behind Ghosh's statement, Roy said, "Trinamool Congress will be alive and kicking inspite of whatever Dilip Ghosh feels."
(Reporting by Souvik Ghosh/IBNS)